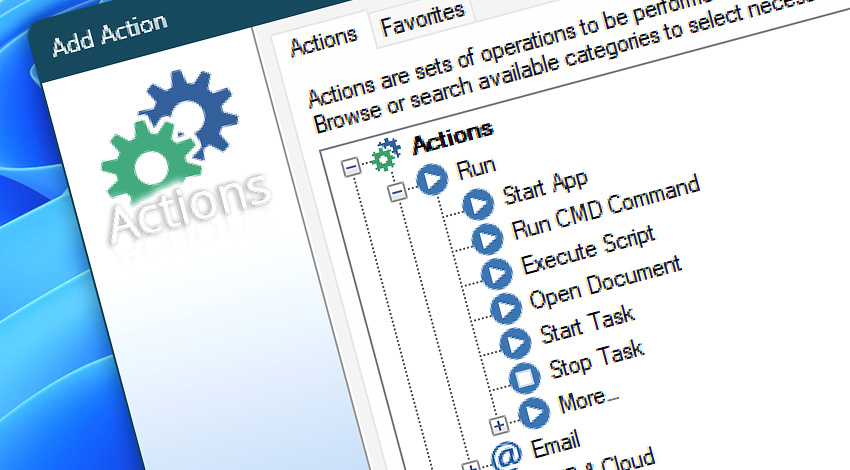 Actions are sets of instructions performed upon Task execution. While automatic Action execution requires a Trigger (such as Task Scheduler, Folder Watcher, SFTP Watcher, System start-up, and many more), it is also possible to run Task manually.
Need help?
If you have any questions, please do not hesitate to contact our support team.
1,282,527
We're growing fast. Thank you!
Video · Monitor an FTP server & send invoice via email
Best
in class!
Recent news
January 7, 2020
Automation Workshop v4.0.0 introduces SFTP, FTP, Amazon S3 and WebDAV watchers. 15 new Cloud & FTP Actions. Entirely new and redesigned user experience across entire product.
March 14, 2019
Automation Workshop v3.2.0 ensure smooth For each Action execution. Also, improves Task opening speed.
January 3, 2019
Automation Workshop v3.1.0 with Windows Server 2019 support and multiple UX and UI improvements.
Many thanks! Automation Workshop is extremely handy. Will share it with my friends.—Antonio B.
Last updated: April 2, 2020
Mar 30, 2020 · 14:28

0.005
·
0.000

0.3 · 3.9