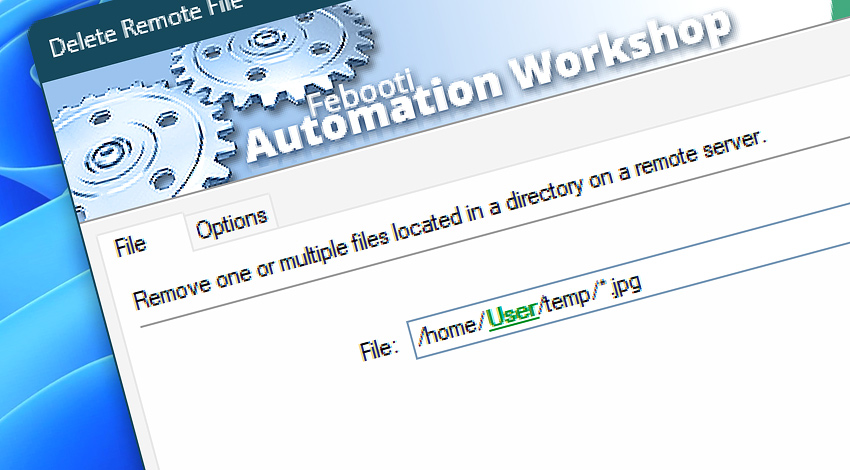 Automation Workshop includes the Delete Remote File Action that can delete files and folders from the remote server.
Features & highlights
Fast and efficient file deletion.
Supports file masks and wildcards for advanced file name and type specification.
Documentation
File · Choose which files to delete from the remote server.
Options · Setup advanced error processing.
More
Discover
Automation Workshop includes many more awesome Triggers and numerous Actions to aid you automate any repetitive computer or business task by providing state-of-the-art GUI tools.
Automate now!
We are here to help…
If you have any questions, please do not hesitate to contact our support team.