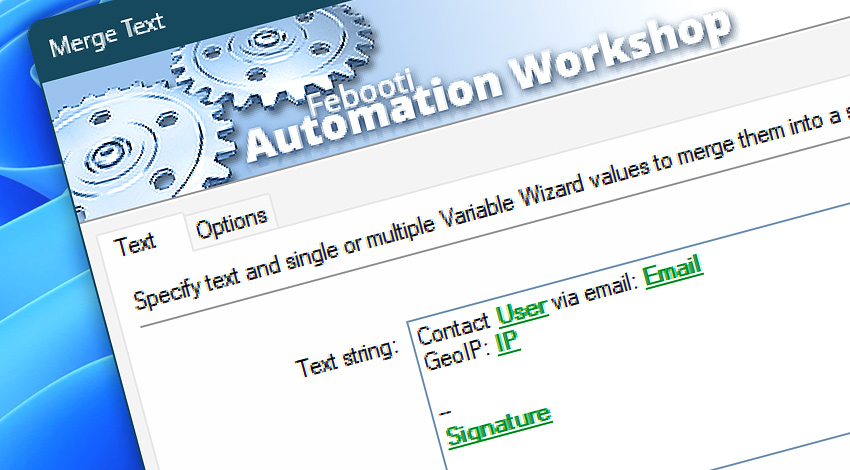 Automation Workshop includes the Merge Text Action that allows combining text from multiple sources, such as fixed text and Variable Wizard values that are returned by Triggers and other Actions. The merged text is then available as a variable for use as a parameter in any following Action within the Task.
Features & highlights
Combine pieces of fixed text and dynamic Variable Wizard values into a single text string that can easily be used by any other Action.
Create a text string containing tabs, line breaks, and other characters that would be difficult without merge.
An option to remove leading and trailing quote characters from Variable Wizard values.
After text is separated into elements by the Split Text Action, it is easy to create a new text string with the Merge Text Action.
Documentation
Text · Enter text and Variable Wizard values to combine into a new text string.
Options · Remove the leading and trailing quotation marks from all variables.
Interconnect
Discover
Automation Workshop includes many more awesome Triggers and numerous Actions to aid you to automate any repetitive computer or business task by providing state-of-the-art GUI tools.
Have a question?
If you have any questions, please do not hesitate to contact our support team.