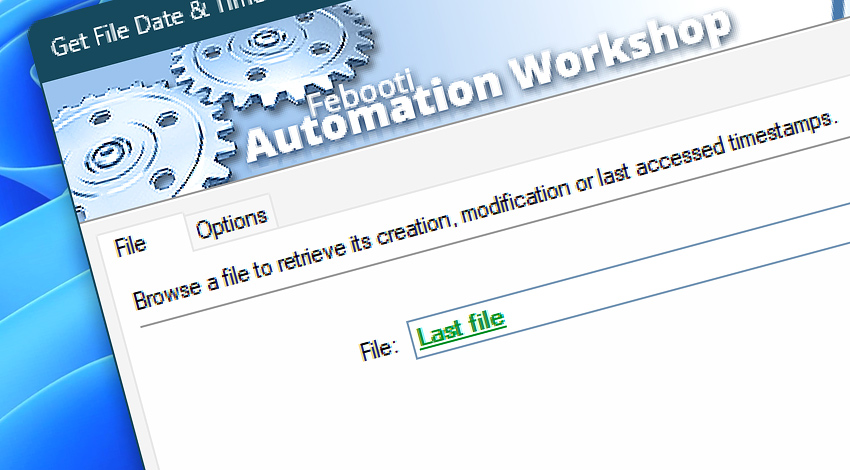 Automation Workshop includes the Get File Date & Time Action that reads various file date and time attributes, such as created date, modified date and last accessed date. The file dates are stored as dynamic Variable Wizard value that can be used by any following Action.
Features & highlights
Determine date and time a file was created or modified.
Supports 3 date and time attributes, namely, created, modified and last accessed date.
Check when the file content was last changed by reading modified date.
Usage examples
Retrieve file date and time then apply to another file with Set File Date & Time Action.
Can be used to audit file changes and send the report via email.
Can be used with Task Scheduler to touch the file—periodically set its date and time to current local time, or UTC time.
Documentation
File · Enter file to read its date and time.
Options · Set Action state and custom display name, define automated error workarounds, and enable option to log only critical errors.
More
Discover
Automation Workshop includes many more awesome Triggers and numerous Actions to aid you automate any repetitive computer or business task by providing state-of-the-art GUI tools.
Automate now!
Questions?
If you have any questions, please do not hesitate to contact our support team.