We know how important it is that software does what you need. By weaving together an aesthetically pleasing interface and under-the-hood technological sophistication, we strive to offer automation products for Microsoft Windows that are both a pleasure to use and capable of delivering the results.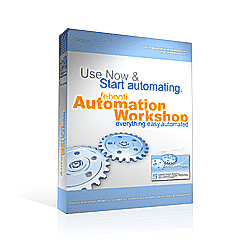 Automation Workshop
By automating repetitive tasks in Windows, costs are cut effectively, and processes are made faster by connecting them in a newly created intermediate layer capable of complex solutions without human intervention.
This is where Automation Workshop kicks in, by intelligently automating a multitude of steps. Task automation diminishes unnecessary human participation and, consequently, the amount of time diverted from primary tasks. By automating tasks, costs are cut effectively, and processes are performed faster. Human errors and unnecessary delays are effectively avoided, and visual tools are provided to gather full information on past automated processes.

Amazing features
Awesome tools
Getting started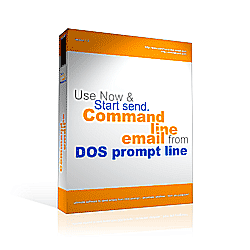 Command Line Email
With Command Line Email, you can send simple text and complex HTML-formatted messages, attach files, documents, and images to email, send email from Scheduled Tasks, CGI scripts, or virtually any program that can execute external commands.
Advanced features allow using parameters from a text file or files, setting a message text encoding (Unicode, UTF-8, etc.), using a MIME encoding (Multipurpose Internet Mail Extensions), using various authentication methods, such as AUTH PLAIN, LOGIN, NTLM, CRAM-MD5, and auto-detect, and establishing a secure communication session with an SMTP server using secure SSL or STARTTLS features, including an unlimited number of TO, CC and BCC recipients.
At a glance
Send full-featured emails with unlimited attachments, HTML formatting, and email confirmations from the DOS prompt.
Set any email parameter using external text files, with full Unicode and UTF-8 support.
SMTP authentication with an auto-detect feature to establish a connection with an SMTP server automatically or use LOGIN, PLAIN, NTLM, and CRAM-MD5 auth methods.
Secure connection with STARTTLS and SSL data encryption with advanced debugging.
Simple command line parameters with alias support.
Use batch files to send mail from virtually any* program, including VBA, PHP, Perl scripts, and more…
Getting started
About
Febooti, Ltd. is a privately held company, based in Europe. Our focus is always on product quality. From carefully considering functionality and the user interface to thoroughly testing the end product, each and every step is taken with integrity to provide with a reliable automation experience.
Contact us
We value your opinion highly and welcome you to contact us with comments, suggestions, and questions.