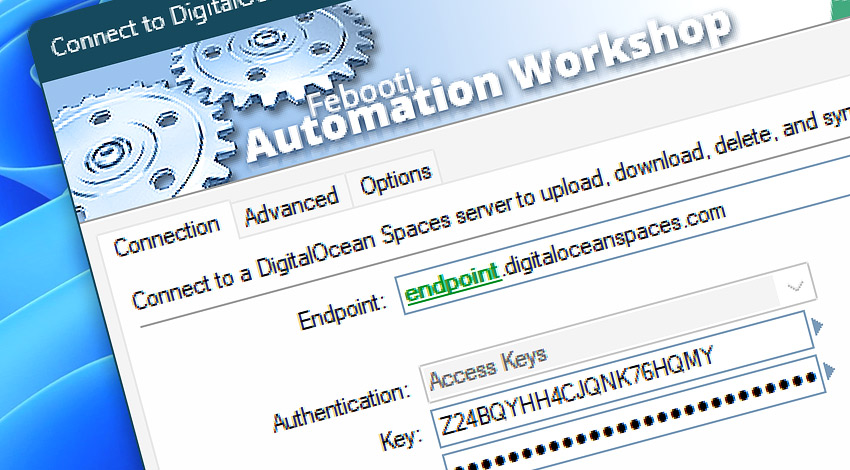 The Connect to DigitalOcean Spaces Action creates a connection to a remote DigitalOcean cloud. Automation Workshop requires you to create a connection before other file and folder Actions can be performed on the cloud.
To upload, download, and sync files and folders on the DigitalOcean Spaces a connection is necessary. The connection also allows you to monitor for file or folder modifications, or to perform other Cloud and FTP Actions.
Features & highlights
Improved security by verifying HTTPS connection certificates against the certification authority or root certificates.
DigitalOcean API keys can be used.
It uses a secure connection to DigitalOcean Spaces cloud.
Usage examples
Documentation
Connection · Configure a secure DigitalOcean Spaces connection.
Advanced · Choose custom options and values.
Options · Give the connection a name and configure advanced error processing.
Interconnect
Tutorial
Discover
Automation Workshop includes many more awesome Triggers and numerous Actions to aid you to automate any repetitive computer or business task by providing state-of-the-art GUI tools.
Need a helping hand?
If you have any questions, please do not hesitate to contact our support team.