Return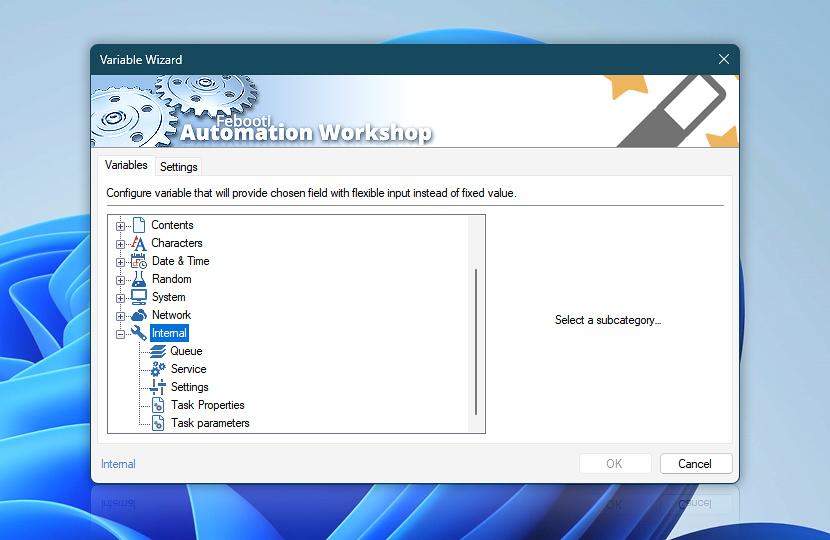 Internal category in Variable Wizard features options to retrieve data from Automation Workshop service and settings as well as current Task properties and parameters when executing from Start Task Action.
Internal
Automate now!
Need a helping hand?
If you have any questions, please do not hesitate to contact our support team.
1,370,424
We're growing fast. Thank you!
Video · Monitor an FTP server & send invoice via email
More powerful than you think!
Recent news
May 4, 2020
Command Line Email v7.0 introduces new TLS commands. Improved console output and debugging experience. More improvements.
April 16, 2020
Automation Workshop v4.1.1 ensures even more compatibility with various Windows Domain and network configurations.
April 2, 2020
Automation Workshop v4.1.0 introduces Action favorites and extended view mode. Many minor UX and performance improvements.
It's a very nice program you have. Now I will try it out a bit more, but I am already quite sure that it is the right program for us.—Soren H.
Last updated: May 4, 2020
Oct 01, 2020 · 09:10

0.005
·
0.000

0.4 · 3.8