Return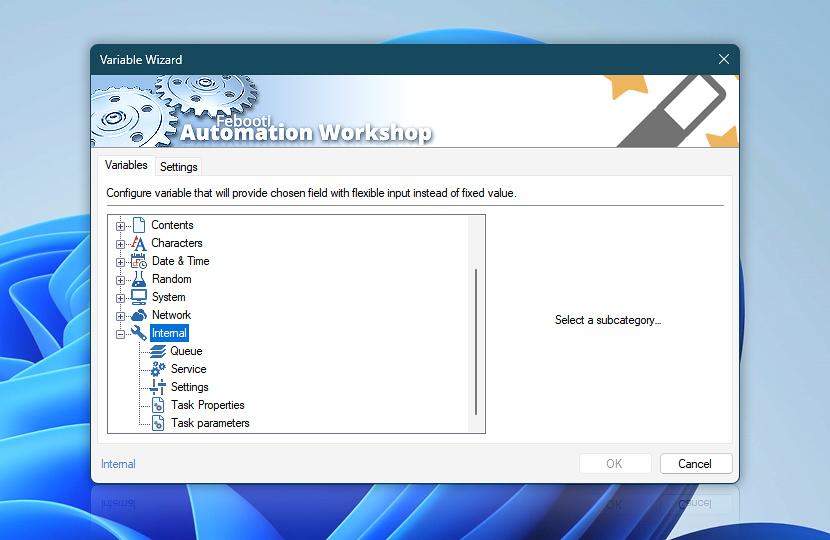 Internal category in Variable Wizard features options to retrieve data from Automation Workshop service and settings as well as current Task properties and parameters when executing from Start Task Action.
Internal
Need a helping hand?
If you have any questions, please do not hesitate to contact our support team.
1,252,261
We're growing fast. Thank you!
More powerful than you think!
Recent news
January 7, 2020
Automation Workshop v4.0.0 introduces SFTP, FTP, Amazon S3 and WebDAV watchers. 15 new Cloud & FTP Actions. Entirely new and redesigned user experience across entire product.
March 14, 2019
Automation Workshop v3.2.0 ensure smooth For each Action execution. Also, improves Task opening speed.
January 3, 2019
Automation Workshop v3.1.0 with Windows Server 2019 support and multiple UX and UI improvements.
Automation Workshop improved both my productivity and computer reliability — unnecessary delays are effectively excluded!—Matt R.
Last updated: January 7, 2020
Jan 26, 2020 · 22:26

0.005
·
1.000

0.3 · 3.9