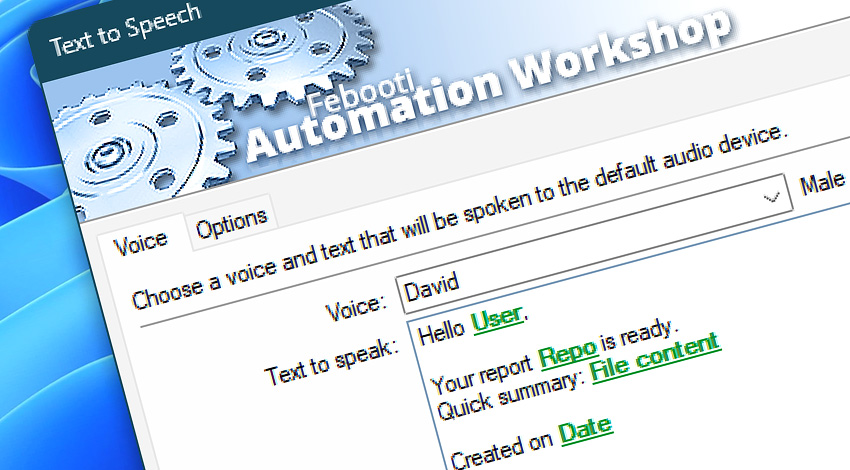 Automation Workshop includes the Text to Speech Action that automatically converts text into voice. Combined with dynamic variables a robot reader uses an advanced speech TTS engine to read text out loud.
Features & highlights
Usage examples
Documentation
Interconnect
Discover
Automation Workshop includes many more awesome Triggers and numerous Actions to aid you to automate any repetitive computer or business task by providing state-of-the-art GUI tools.
Help at your fingertips…
If you have any questions, please do not hesitate to contact our support team.