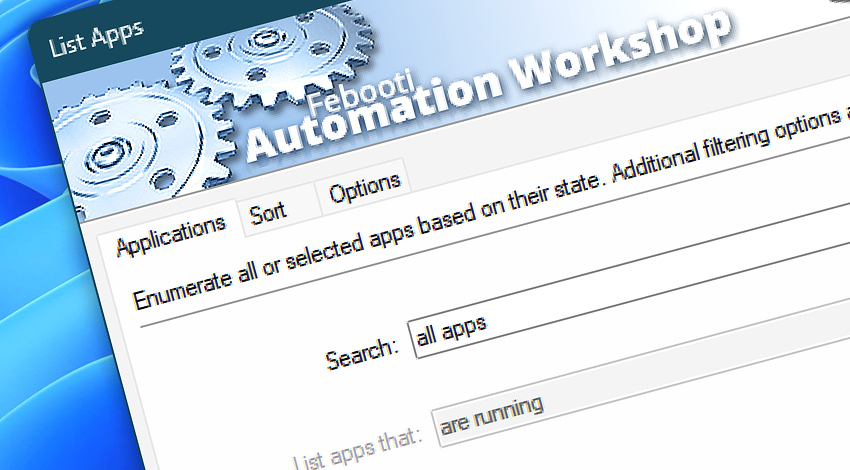 Automation Workshop includes the List Apps Action that creates a list of all or selected running apps. The list is then passed to other Actions in your workflow to automate various process related tasks.
The List Apps Action sorts apps and background processes based on performance metrics, such as CPU usage and memory consumption. You can create custom lists and also filter the apps based on your criteria, for example, include or exclude the apps which are consuming a little of memory.
Features & highlights
Usage examples
Documentation
Interconnect
Discover
Automation Workshop includes many more awesome Triggers and numerous Actions to aid you to automate any repetitive computer or business task by providing state-of-the-art GUI tools.
Assistance is here…
If you have any questions, please do not hesitate to contact our support team.