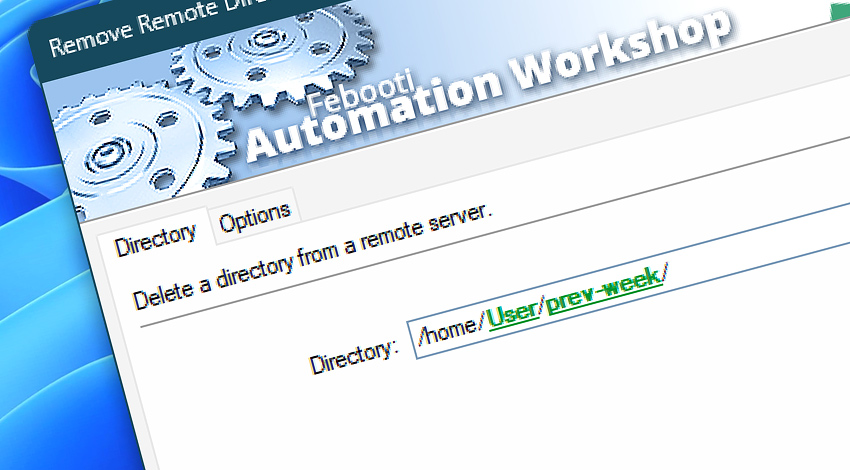 Automation Workshop includes the Remove Remote Directory Action that can delete directories from a remote server. The directories are deleted with all their contents fully automatically.
This Action can remove directories from all FTP server variants, including SFTP and FTPS. It also supports popular cloud storage providers, namely—Amazon S3 storage, DigitalOcean Spaces, and Google Cloud Storage.
Features & highlights
Deletes remote directory and its content.
Delete empty directories as well as directories containing files and subdirectories.
Supports FTP, SFTP, WebDAV, Amazon S3, Google Cloud Storage, and DigitalOcean Spaces servers.
To remove local folders and directories on the local network, use the Remove Folder Action.
Automate remote servers with a reliable no-code solution.
Usage examples
Documentation
Directory · Choose a directory to delete from a remote server.
Options · Set the Action state and custom display name, define automated error workarounds, and enable an option to log only critical errors.
Interconnect
Discover
Automation Workshop includes many more awesome Triggers and numerous Actions to aid you to automate any repetitive computer or business task by providing state-of-the-art GUI tools.
We are here to help…
If you have any questions, please do not hesitate to contact our support team.