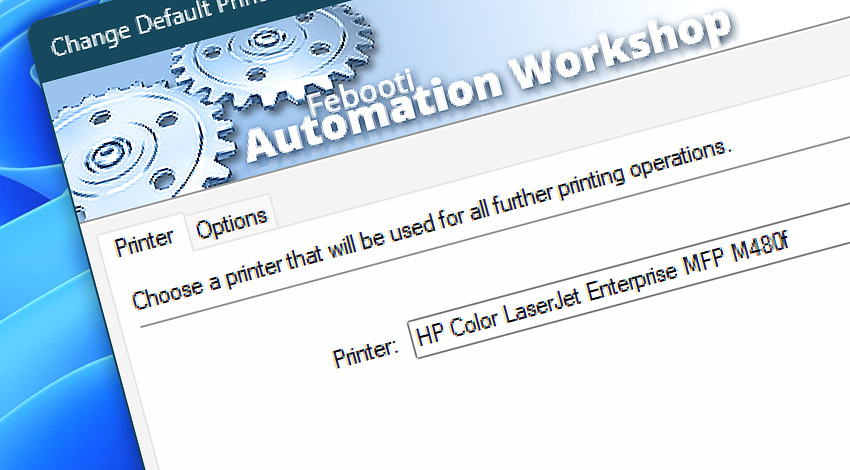 Automation Workshop includes the Change Default Printer Action that aids your automated printing operations. Combined with the Print File Action it allows you to turn your workstations and servers to automatic document printing software bots.
Automation Workshop is a no-code tool that enables you to create workflows that print any file type fully automatically. Such automated tasks can be created visually with a point-and-click user interface. They can be enhanced to accept static and dynamic values both from Triggers and Actions.
Features & highlights
Automatically print files as soon as they become available in a folder or network share. Print on a printer depending on the file location.
Print files that are downloaded from a remote FTP server or cloud. Automate printer selection based on the downloaded file type.
Print any file type as long as you have an app installed (Word for .docx, Acrobat or FoxIt Reader for .pdf, Wordpad for .rtf, and so on). Automation Workshop supports multi-user environments, such as the Terminal Server, and allows selecting a different printer for each of the users.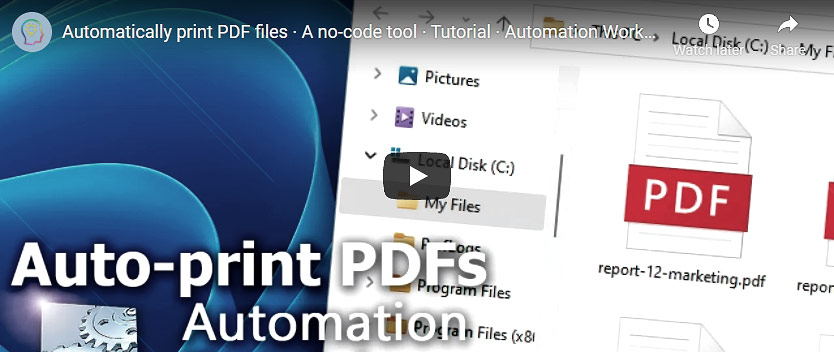 Usage examples
Create a no-code workflow that automatically selects a printer based on your defined conditions, and restores back the previous default printer after printing operation is completed.
Use a built-in Task Scheduler to batch print files from a folder, and set an appropriate default printer based on daytime (or nighttime).
Watch a file server for new files to print, and distribute printing jobs based on time or randomly (to evenly spread the printing queue on a printer group).
Documentation
Printer · Choose a printer name.
Options · Restore the last default printer and configure the fallback settings.
Interconnect
Discover
Automation Workshop includes many more awesome Triggers and numerous Actions to aid you to automate any repetitive computer or business task by providing state-of-the-art GUI tools.
Assistance is here…
If you have any questions, please do not hesitate to contact our support team.