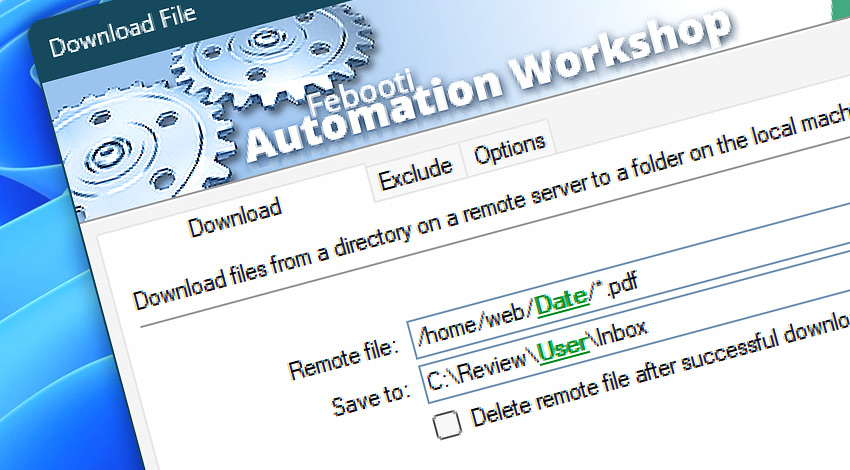 Automation Workshop includes the Download File Action that can download one or multiple files from a remote server to the local machine. It supports all FTP variants and cloud services.
The Download File Action is one of the 3 fundamental no-code building blocks for FTP and cloud transfer automation. Other 2 Actions are—Upload File and Synchronize Files Action.
Features & highlights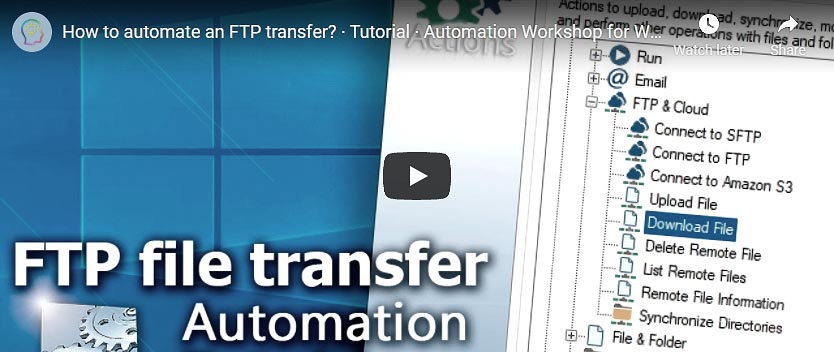 Usage examples
Documentation
Download · Choose files to download from a remote server.
Options · Limit transfer speed, choose transfer mode, preserve file timestamp.
Interconnect
Tutorial
Discover
Automation Workshop includes many more awesome Triggers and numerous Actions to aid you to automate any repetitive computer or business task by providing state-of-the-art GUI tools.
We are here to help…
If you have any questions, please do not hesitate to contact our support team.