↑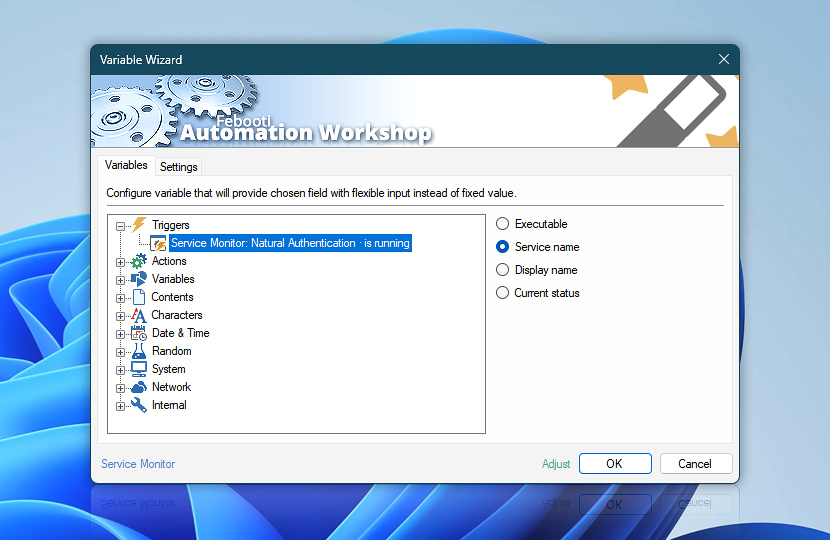 When Service Monitor starts executing a workflow, it makes service related variables available to the just started workflow instance. Kernel and file system drivers operate exactly in the same way as services.
Variable
Details
Executable
Fully qualified path to the service executable including arguments that were passed during the service startup.
Service name
A short service name that uniquely identifies the service.
Display name
A friendly or display name of the service.
Current status
The status of the service at the time of triggering. The status variable contains one of the following values:

Starting
Running
Pausing
Paused
Resuming
Stopping
Stopped
Uninstalled
Unknown

Adjust()

Streamline creation of Task workflows even further—instantly make quick variable adjustments such as in-place replacement (all, first, or last occurrence), trimming (whitespaces, quotes, etc.), or changing capitalization. Optionally, set a different display name.
Need help?
If you have any questions, please do not hesitate to contact our support team.