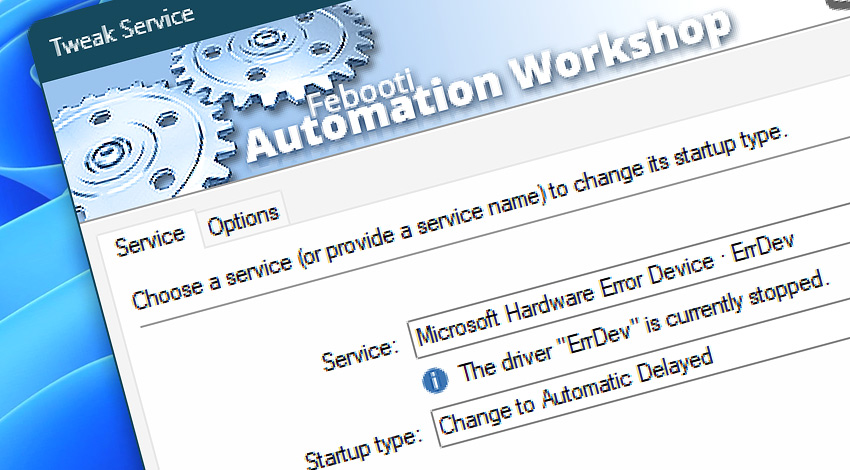 Automation Workshop includes the Tweak Service Action that enables you to create automated workflows that change the startup state for a Windows service (including Kernel/Filesystem drivers).
Usage examples
Automatically change the startup state for a Windows service after it has been updated.
Modify a Kernel or File system driver startup state each day, hour, or minute.
Deactivate the auto-start feature of a service in response to a specific Trigger event or by utilizing an API.
Documentation
Service · Select a service or driver and its new startup state.
Options · Set the Action state and custom display name, define automated error workarounds, and enable an option to log only critical errors.
Interconnect
Discover
Automation Workshop includes many more awesome Triggers and numerous Actions to aid you to automate any repetitive computer or business task by providing state-of-the-art GUI tools.
Help at your fingertips…
If you have any questions, please do not hesitate to contact our support team.