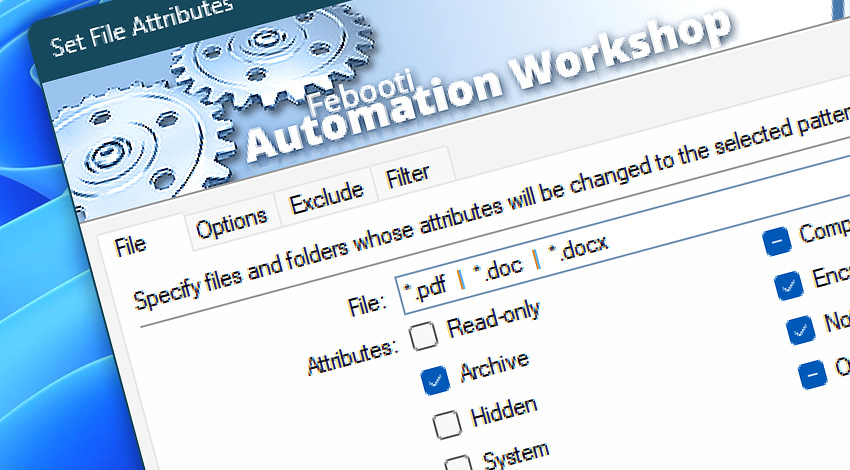 Automation Workshop includes the Set File Attributes Action that performs automatic batch attribute change for specified files and folders (directories).
Provide some of the various available settings such as file masks, file dates, times and attributes as well as variables provided by Trigger or other Action. Supports changing of read-only, archive, hidden, system, compressed, encrypted, not indexed and offline attributes.
Documentation
More
Discover
Automation Workshop includes many more awesome Triggers and numerous Actions to aid you automate any repetitive computer or business task by providing state-of-the-art GUI tools.
Automate now!
Need assistance?
If you have any questions, please do not hesitate to contact our support team.