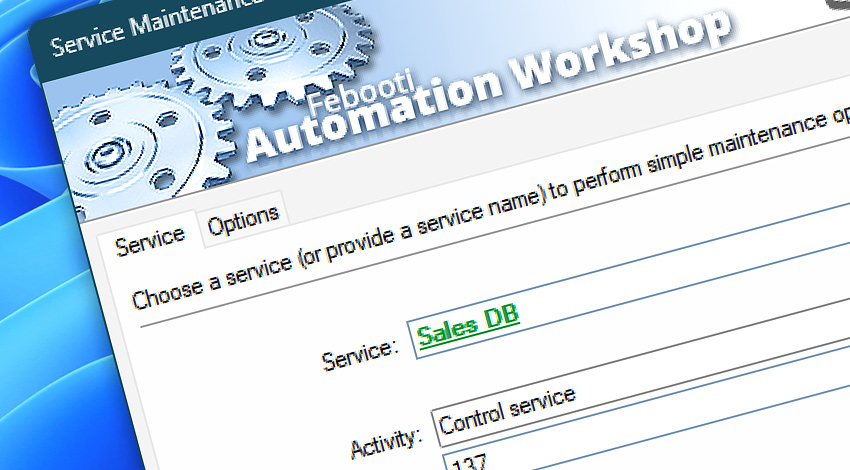 Automation Workshop includes the Service Maintenance Action that allows you to automate installing and uninstalling Windows services. Also, it is possible to send custom control codes to services that are especially designed to accept them.
Automation Workshop also supports installing/uninstalling kernel and filesystem drivers.
Features & highlights
Provision your service apps in an unattended mode.
Automate installation of your Windows services.
Remove unnecessary services on schedule.
Usage examples
Monitor Windows services and automatically uninstall any newly installed service that is not needed for your system operation.
Control your business service apps by sending custom commands in an automated fashion.
Install your custom app services from automated workflows.
Documentation
Service · Select a service or driver, and choose the maintenance operation.
Options · Set the Action state and custom display name, define automated error workarounds, and enable an option to log only critical errors.
Interconnect
Discover
Automation Workshop includes many more awesome Triggers and numerous Actions to aid you to automate any repetitive computer or business task by providing state-of-the-art GUI tools.
Help at your fingertips…
If you have any questions, please do not hesitate to contact our support team.