↑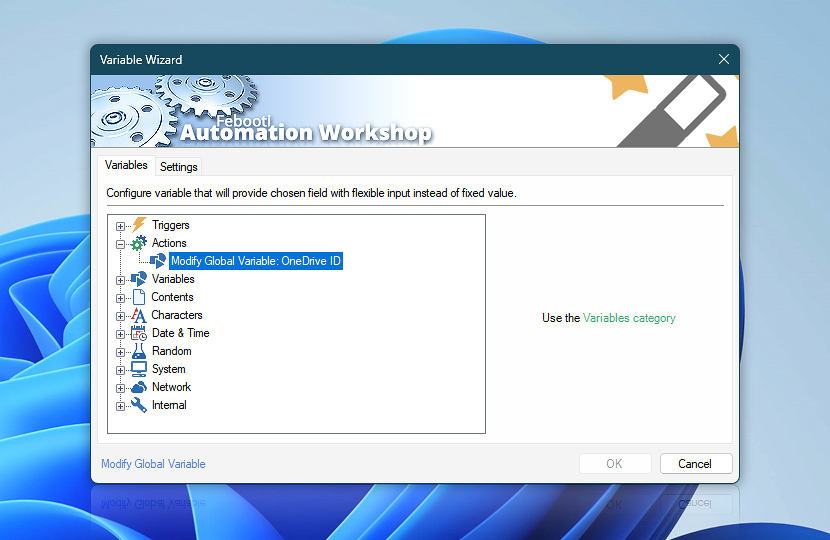 The Modify Global Variable Action is not providing any Variable Wizard value by itself. To access global variables, choose the Global subcategory from the Variables section. To manually define global variables and constants use the Global Variables Editor.
Access global variables
The Variable Wizard provides an easy way to access (and use) all variables by making them available in the Global variables category.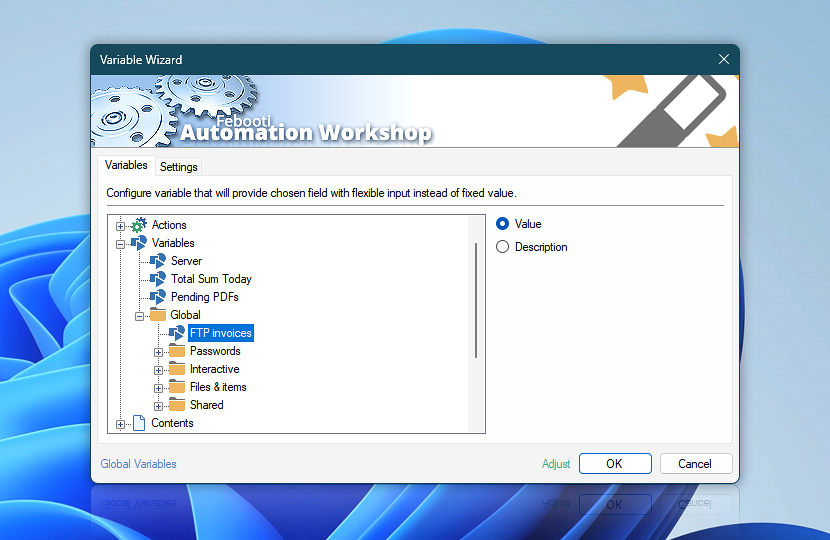 Variable Wizard · Global variables
Global variables provide means to share some common values between a Task on a single workstation or server. The variable can be an email or server address, email template, commonly used files, signatures, etc.
Help at your fingertips…
If you have any questions, please do not hesitate to contact our support team.