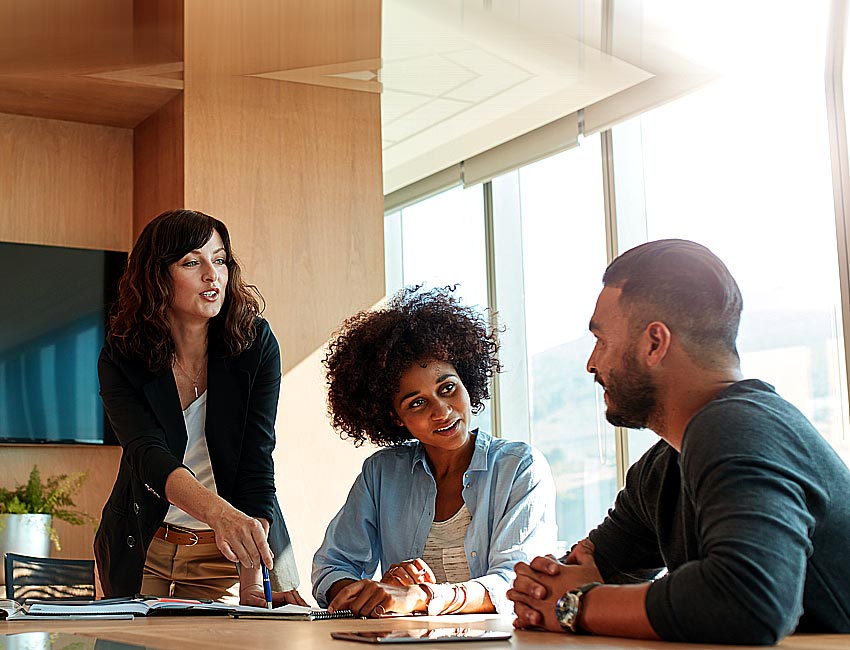 By

Thomas Underwood 🕙

Published on

May 18, 2022

at 10:00 am
Schedule Tasks on many servers
Automation Workshop is a powerful job scheduling app that lets you simplify and orchestrate task scheduling across hundreds of servers and workstations.
Save time and start automating tasks for free! Automation Workshop is a no-code tool that allows users and administrators to perform automation on the Windows platform to streamline automated processes in your organization.
Watch a video
Learn how to create a scheduled task visually—without any coding or programming, no PowerShell or Python languages required · Explore more demo videos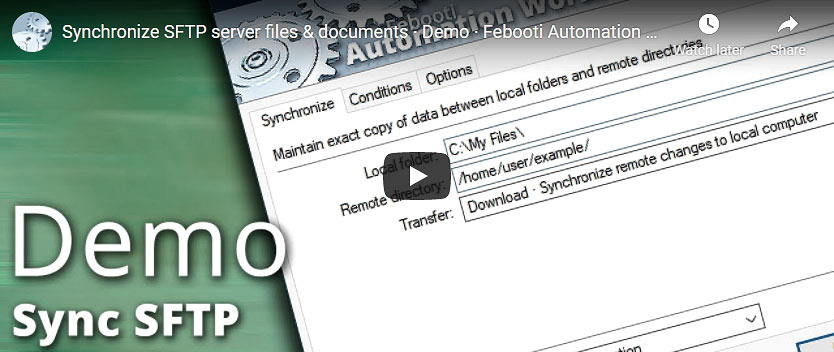 So remote, yet at your fingertips!
Schedule a Task on all of the workstations/servers on your network. Automate your Tasks even over the internet—all with a single mouse click.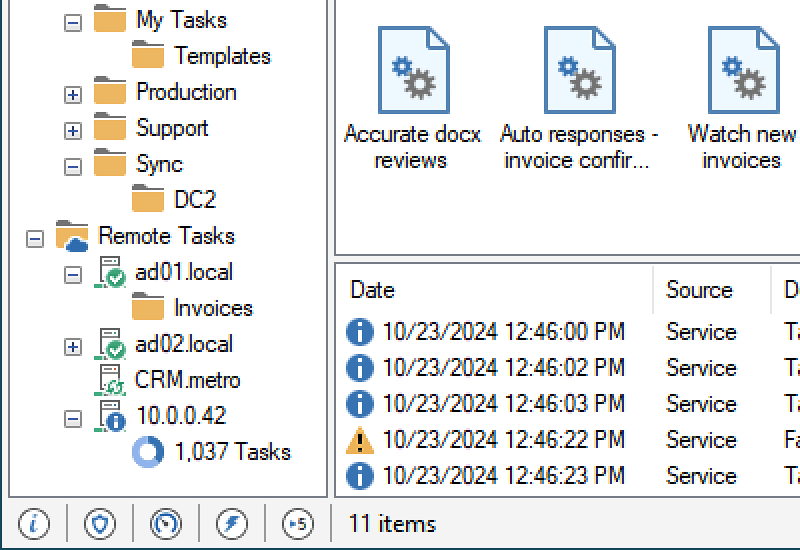 Simply orchestrate
Break down the limitations of Windows Task Scheduler! Automating your servers from a single user interface has never been simpler.
Streamline automated processes
Install and enforce scheduled jobs across your Windows domain. More than 100+ Triggers and Actions with robust capabilities and centralized management.
Parallel task scheduling
Execute one automated job or a jobs queue at the same time on multiple servers. Options for orchestrating periodic tasks, or run tasks on demand from the easy-to-use interface.
Remote Ops. With a single click!
Automation Workshop orchestration features let you roll out mundane and recurring workflows through mass deployment conveniently.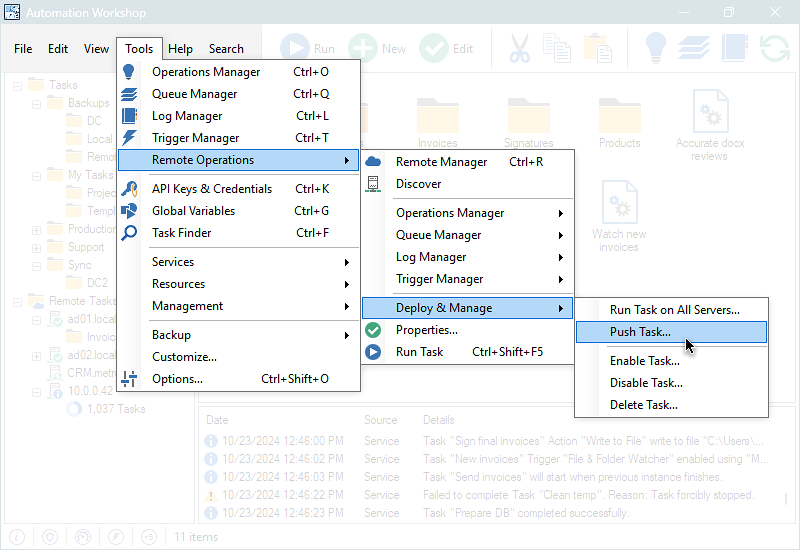 Running Remote Commands
Automate and orchestrate Microsoft Windows—no more batch or PowerShell scripts for running jobs on numerous machines.
Run scheduled task on remote computer
Automation Workshop enables you to run tasks, workflows, and applications on multiple machines. There are no limits—effortlessly run scheduled tasks remotely on hundreds or even thousands of computers.
Deploy scheduled task
Uploading a Task to many computers has never been simpler—with a one mouse click your Task is ready to run on all your machines.
The ultimate experience.
Automation Workshop is developed by IT professionals with more than 20 years of experience. We craft our apps with passion and enthusiasm · Explore amazing features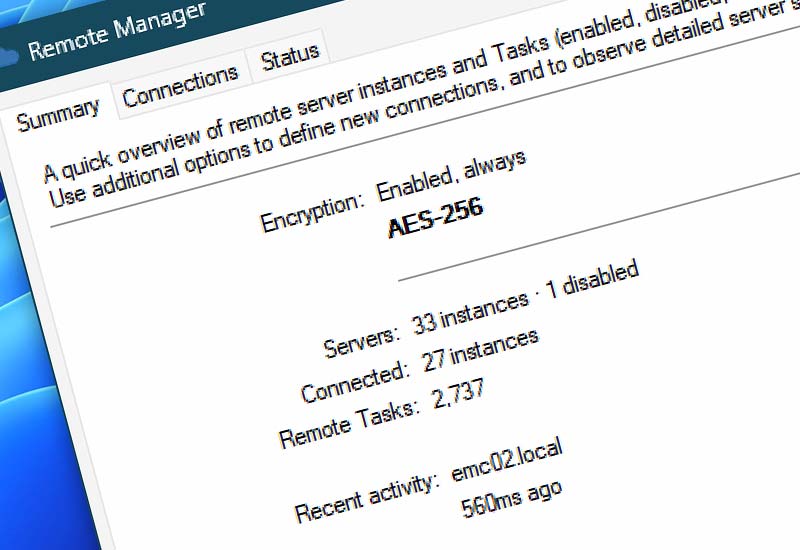 Supercharged & Secure
We encrypt your data, tasks, and any command that is sent over the network. We are using the industry standard AES-256 encryption algorithm to secure your data.
Your new superpowers
More than a million users have already downloaded Automation Workshop. Thousands of them are using it daily to save their time and money. You can, too!
Easily auditable
Nothing goes unnoticed—Automation Workshop has built-in logging capabilities that enables you to see all the past events for all your machines.
See real results…
Real users are utilizing Automation Workshop to automate tasks in Windows PCs and Windows Servers. It is the best Windows automation software and has been in the market since 2008. It is evolving rapidly to keep up with the constantly changing IT landscape.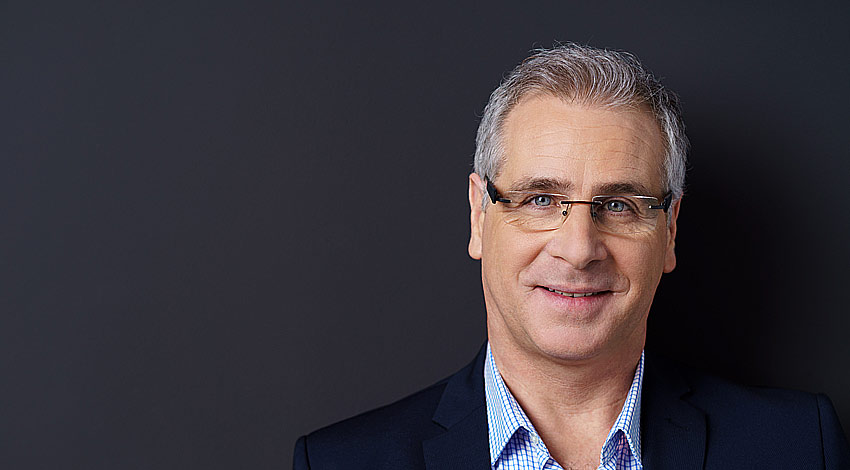 Automation Workshop has saved me over an hour each day. That's literally extending my life!—Richard J.
Automation drives business transformation
Get insights from PwC and Gartner on how to improve employee productivity in your business with Automation Workshop.
66%
Business leaders are piloting solutions to automate at least one business process
1
25k
Savings of 25,000 hours per year of avoidable rework for an organization with 40 full-time staff
2
3x
Savings from automation are already on pace to exceed its cost in the first year by 300%
3
Results are based on market research and predictions.
Remote Tools. All in person.
Automation Workshop lets you manage all your workstations and servers from one single PC. Simply orchestrate your systems—without managing each machine separately.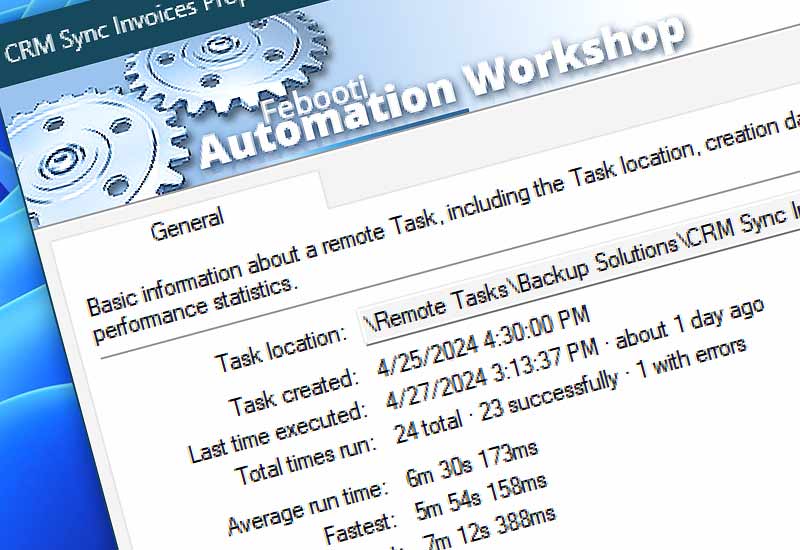 Remote Deployments
Deploy or upload your local jobs to any number of remote servers. Instantly see the deployment results, log files, and act on events if necessary.
Remote Operations Manager
Instantly view the most essential real-time information on Task execution, recent events, and computer memory usage. Check the recent backups, Trigger statuses, and the Service uptime.
Remote Tools & Features
All the remote tools offer seamless employee experiences. Automation Workshop simplifies task scheduling and multi-computer operations.
Run. Push. Control. Effortlessly!
Automate and orchestrate automated tasks on Microsoft Windows. A no-code app allows you to run a deployment operation manually or schedule tasks remotely.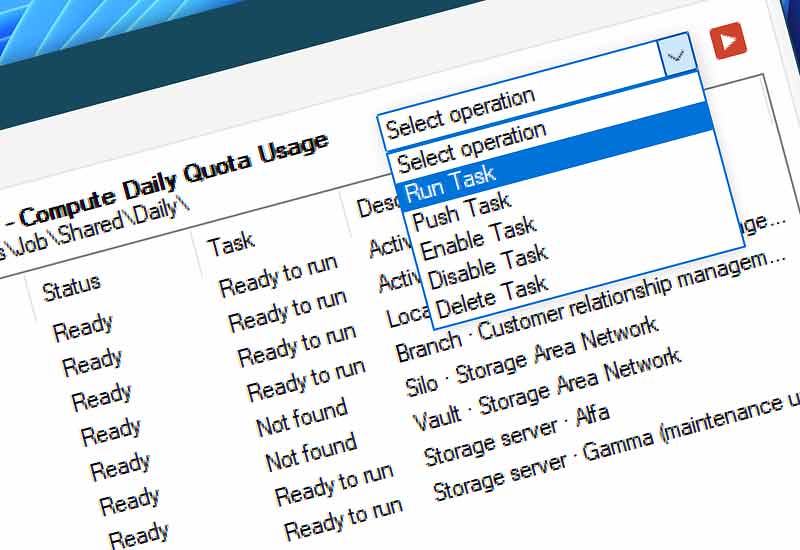 Secure deployments
New automated tasks are easily and securely deployed over the LAN or internet to the selected workstations and remote servers. They are ready to be run in seconds.
Effortless task management
Just choose a Task and servers to start running it, or simply activate/deactivate its Triggers to allow automatic task start on a predefined condition.
Import & export, automated backups
Import Tasks from other machines, export Tasks for easy transfers, or use the built-in backup solution to ensure that no data is lost in case of hardware failure.
Single UI. Multiple machines.
Automation Workshop allows managing automatic and scheduled tasks at the same time on multiple servers. Centralized task management that rocks!
Robust GUI experience
State of the art graphical user interface lets you craft your automated jobs with ease and pleasure. More than 100+ building blocks are available.
Simple mass deployment
Deploying, managing, and running your tasks on remote machines is like a breath of fresh air. Run mass/batch operations in any number computers that are connected to a network.
No-code
Automation Workshop doesn't require any programming skills, however it can be extended with scripts or used from custom apps using built-in API.
Awesome
Jump in
Universally available
Advanced job scheduler—Automation Workshop works flawlessly on all modern 32-bit and 64-bit Microsoft Windows versions: Windows 10 · Windows 11 · Server 2012 & 2012 R2 · Server 2016 · Server 2019 · Server 2022.
Older Windows versions (such as Windows 8 and Server 2008) are not "officially" supported but should still work remarkably well. The underlying architecture of Windows is evolving and our apps are crafted to be backward and forward compatible.