Automation Workshop allows using advanced SFTP wildcards for some FTP & Cloud Actions. File masks greatly increases the flexibility and efficiency of searches of files or group of files based on their name and extension. A wildcard in Linux is a symbol that stands in for other characters.
Syntax
[xyz]*.* · filename starts with x, y or z letter.
docu[a-cm].dat · matches docua.dat, docub.dat, docuc.dat or docum.dat filenames.
jones[0-9][0-9][0-9] · matches filename followed by any 3 digits.
Learn more?
FTP & Cloud
Automation Workshop supports file masks in FTP & Cloud Actions when connecting and working with an FTP, SFTP, WebDAV, Amazon S3, Google Cloud Storage, and DigitalOcean Spaces servers.
More wildcards
Automate Tasks now!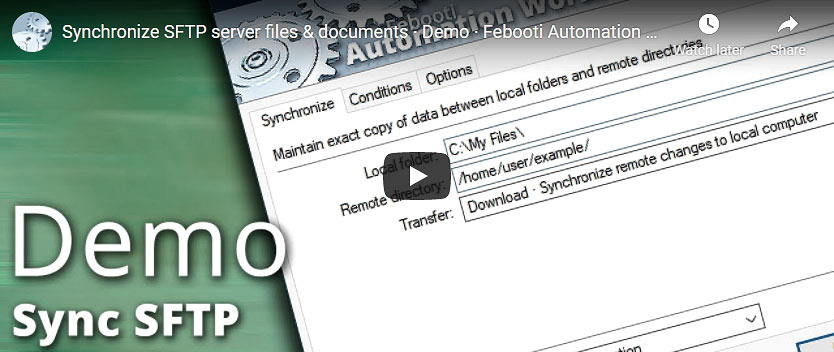 Help at your fingertips…
If you have any questions, please do not hesitate to contact our support team.