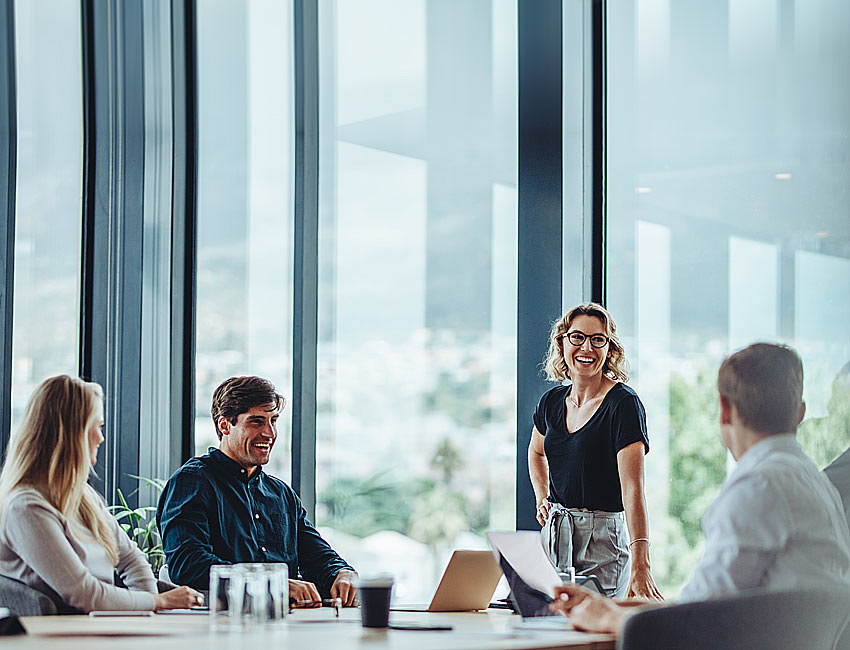 By

Thomas Underwood 🕤

Published on

March 22, 2021

at 9:30 am
Automate Windows Tasks
An easy-to-use point and click software for Windows Server or Windows 10 task automation. No coding skills are required to create task automation bots.
Save time and start automating tasks for free! Automation Workshop comes with more than a 100+ different Actions and Triggers to automate any process in Windows. Software bots work 24/7 and do not take vacations, so why are you still doing repetitive tasks manually?
Watch a video
See how easy it is to automate a task in Windows in a quick demo! Automation Workshop is a no-code app to optimize your workflows · Explore more demo videos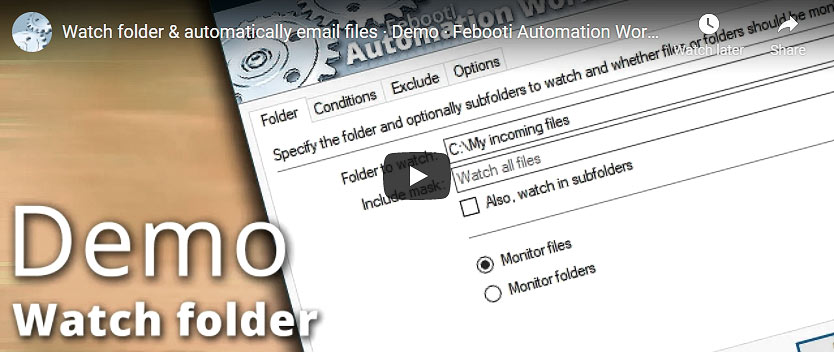 Automate repetitive tasks
If you use a computer daily, you perform the same tasks repeatedly. Automating some of these tasks can save you time. Make your day more productive!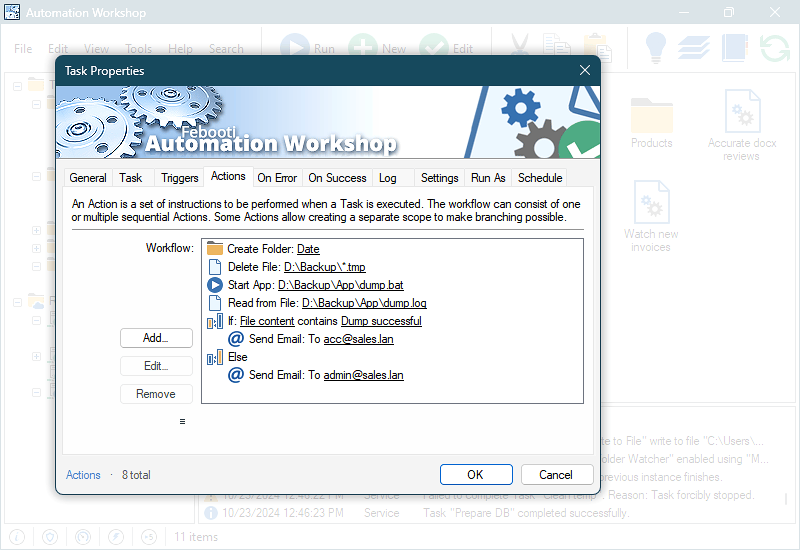 Visual automation tools
There is no need to use the complex VBScript or PowerShell scripts. You don't have to learn the Python programming language to start automating immediately.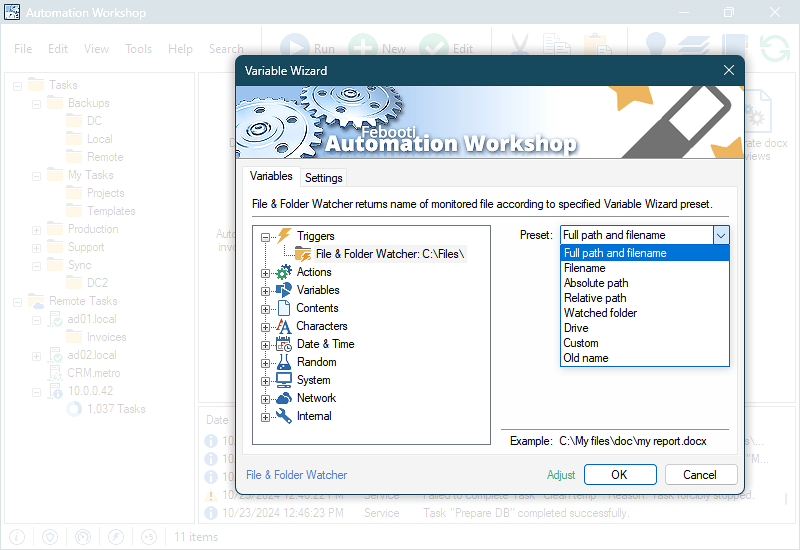 Task Wizard
The Task Wizard is a GUI tool that guides you through all the steps necessary for creating automated tasks. Its power lies in its simplicity.
All your Tasks at a glance
The Task Finder allows you to quickly search or filter your Tasks by their properties, or you can use it for an overview of all Tasks and Triggers.
Boring stuff. On auto-pilot!
Automate the tedious, manual, and boring stuff in your business. Our customers have cut time spent on manual tasks by at least 50%.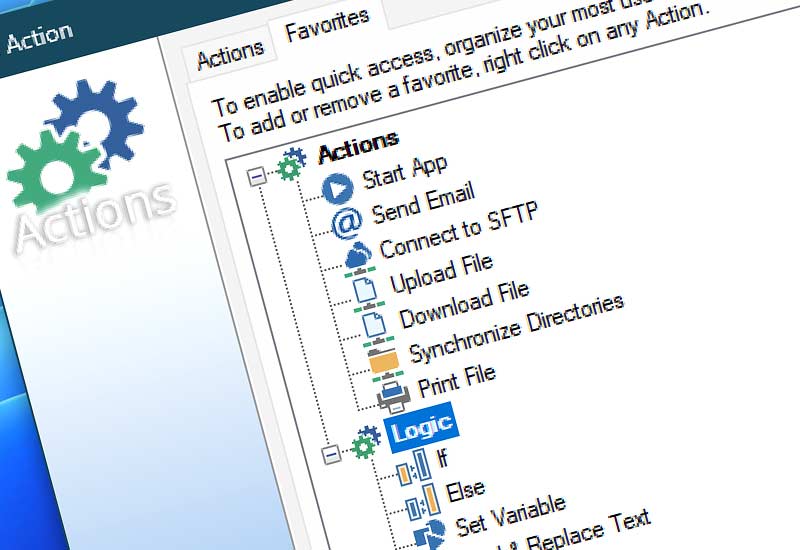 Reduce errors
Humans tend to make mistakes when doing boring and repetitive work. Task automation software doesn't get tired and doesn't demand better working conditions.
Reduce costs and save time
Automation enables businesses to cut costs for manual labor. Software robots tend to do their work a lot faster than humans, while also reducing error rates and downtimes.
Return on investment (ROI)
Do you need to do a lot of tasks in a very little time? Automation is a one-time investment that will reduce costs each day—24/7/365.
See real results…
Real users are utilizing Automation Workshop to automate tasks in Windows PCs and Windows Servers. It is the best Windows automation software and has been in the market since 2008. It is evolving rapidly to keep up with the constantly changing IT landscape.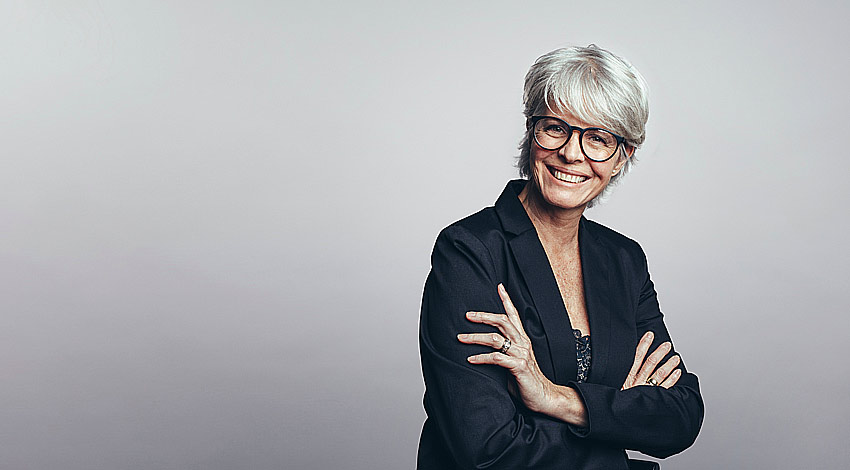 We're very pleased with our choice of Automation Workshop. We've expanded our use and rely on it heavily.—Laurie L.
Automation drives business transformation
Get insights from PwC and Gartner on how to improve employee productivity in your business with Automation Workshop.
66%
Business leaders are piloting solutions to automate at least one business process
1
25k
Savings of 25,000 hours per year of avoidable rework for an organization with 40 full-time staff
2
3x
Savings from automation are already on pace to exceed its cost in the first year by 300%
3
Results are based on market research and predictions.
Auditing tools. At hand.
Enjoying the benefits of automation may not be enough. Automation Workshop comes with the best tools in the software industry.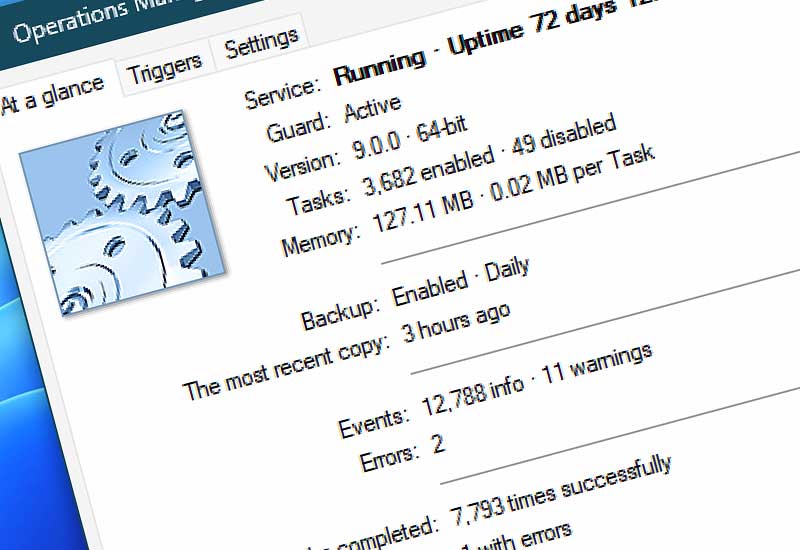 Operations Manager
By collecting all the important information about your automated jobs and processes, the Operations Manager ensures that crucial data are always at your fingertips.
Save time. Instantly!
Built-in Triggers react to various events to automate repetitive tasks on computers. Automation Workshop acts instantly to schedule, file, and other system changes.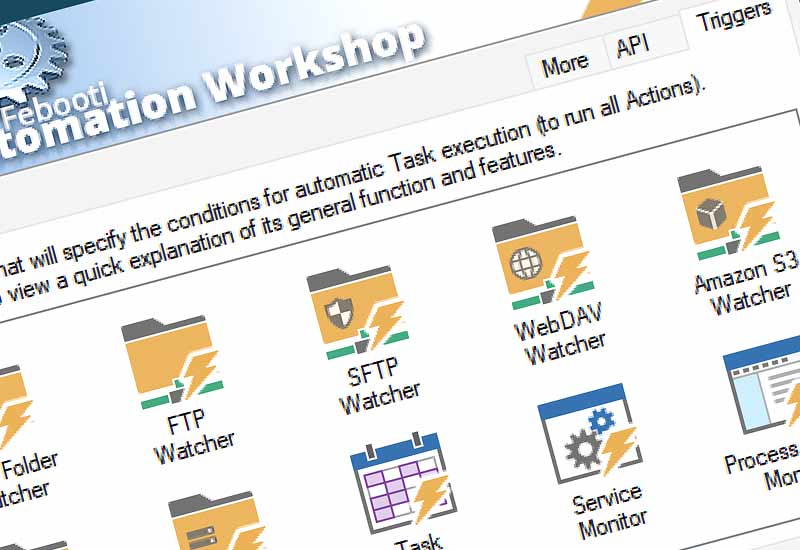 Scheduled Jobs
The Task Scheduler enables you to launch Tasks at predefined times or specific intervals. Various Wait Actions allow you to wait for a specific time or file.
Software bots. At will.
Save your time by allowing software robots to do all the work. Automation Workshop is Windows task automation software that does not require programming knowledge.
Unattended Bots or Tasks
Software bots or jobs run unattended 24/7. They do the work even when no one is at the computer. There is no limit on how many bots you can create!
No code
Building automated tasks previously required some knowledge of scripting or programming. However, Automation Workshop is a no-code automation tool.
Awesome
Jump in
Universally available
Advanced job scheduler—Automation Workshop works flawlessly on all modern 32-bit and 64-bit Microsoft Windows versions: Windows 10 · Windows 11 · Server 2012 & 2012 R2 · Server 2016 · Server 2019 · Server 2022.
Older Windows versions (such as Windows 8 and Server 2008) are not "officially" supported but should still work remarkably well. The underlying architecture of Windows is evolving and our apps are crafted to be backward and forward compatible.