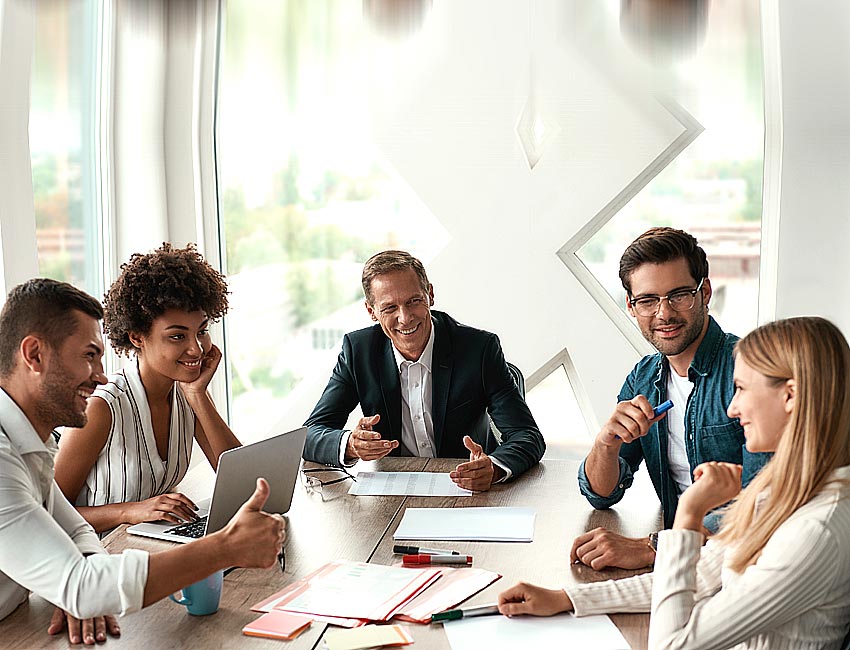 By

Matthew Adams 🕜

Published on

January 5, 2022

at 1:30 pm
IT Process Automation
File transfers on autopilot—a dream of every IT department. Enjoy a self-hosted no-code IT Process Automation solution that can be deployed in minutes.
File transfer automation on FTP or SFTP? Desktop or server? Automating file storing, archiving, auditing, and backing up has never been easier. A specialized software with a zero learning curve, with a free trial that does not require registration or product demo appointments.
Watch a video
Automating common file operations such as printing, copying, uploading, downloading, and storing in Amazon S3 Glacier, on FTP, and even on WebDAV · Explore more demo videos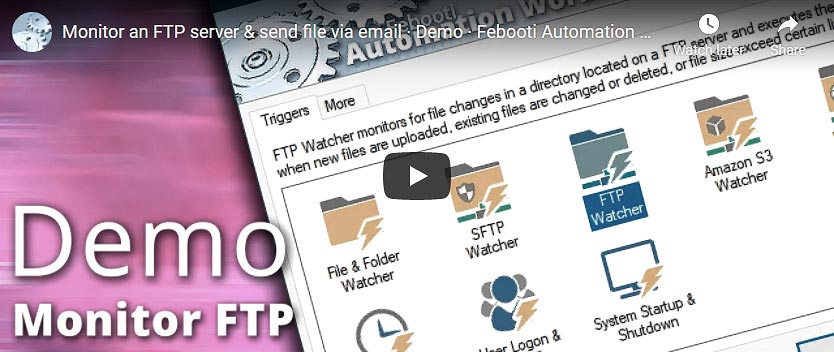 Automate IT Processes
IT Process Automation (ITPA) includes tools that can perform tasks that contain any repeatable pattern—tasks that once was handled manually by IT workers.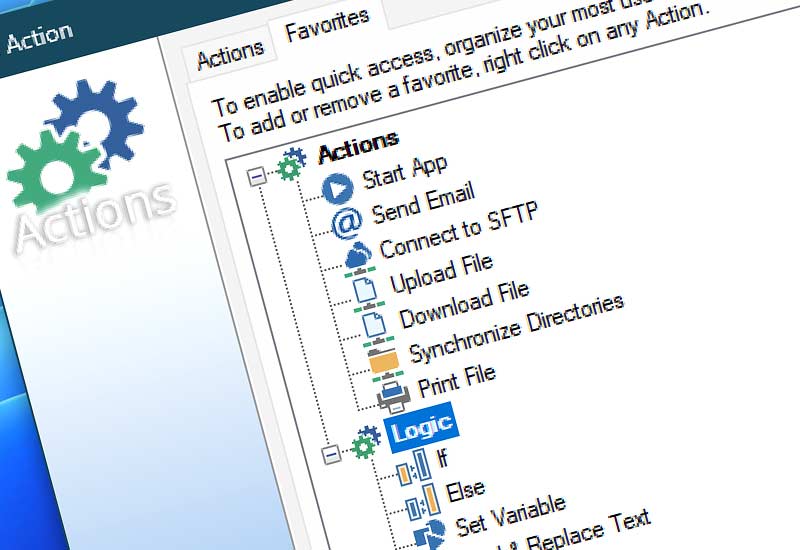 Basic
Building Blocks
Each operation is a basic building block that performs a Task, for instance, to print a file, to send an email message, to sync a folder with cloud.
On Schedule
or Event
An automated IT process can be initiated by a Trigger. The process can be launched on schedule, manually, or when a file appears in a folder or remote server.
Runbook Automation
Your IT staff is still performing tasks manually? Runbook Automation or RBA can help you to reduce costs, perform IT tasks faster, and with much less mistakes.
A Self-hosted no-code App
Automation Workshop consists of two parts—a Windows service that runs unattended task workflows, and a no-code GUI app for Task creation.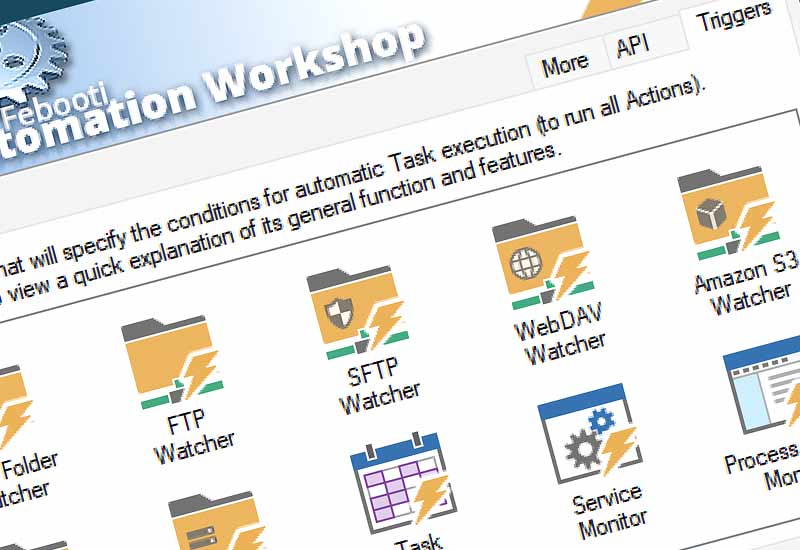 No-code Approach
No-code uses a drag-and-drop UI to create automated tasks, in contrast to traditional programming and scripting.
Self-hosted /
On-premises
Using a cloud service is not always an option, especially if the IT process involves local files that need to be printed, transferred, or processed. A self-hosted solution is secure, fast, and your files never leave your premises.
Forget the Steep Learning Curve!
The UI of Automation Workshop is so elegant and awesome. Installation and your first Task deployment will take only a couple minutes.
Automating file operations
If your IT processes involve file management that is handled by human workers, then Automation Workshop can automate them.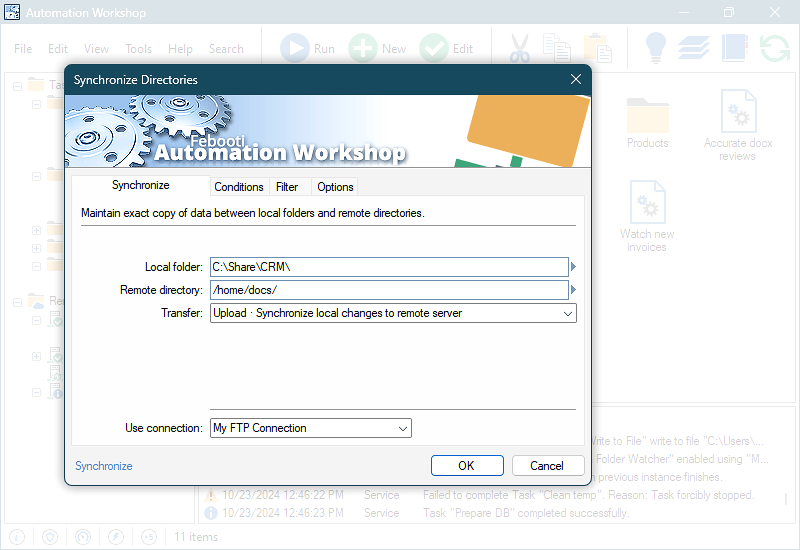 FTP & SFTP Automation
Automate file transfers from and to any FTP server, cloud provider, SAN/NAS, or local network with ease. Full audit and error trail is always available at your fingertips.
Intelligent File Events
Start your IT Processes based on file events. Launch a workflow when a new file appears in a folder or gets deleted. Local, remote, and cloud files—anything!
Automatic File Copying
Seamless, reliable, and unattended automated file transfers. Copy or sync files between clouds, FTPs, virtually anywhere.
See real results…
IT Process Automation using no-code tools is a new paradigm shift. People are creating amazing automated solutions without writing any program code. The automated workflows are created rapidly, thus reducing the initial costs, as well as improving your ROI in the long run.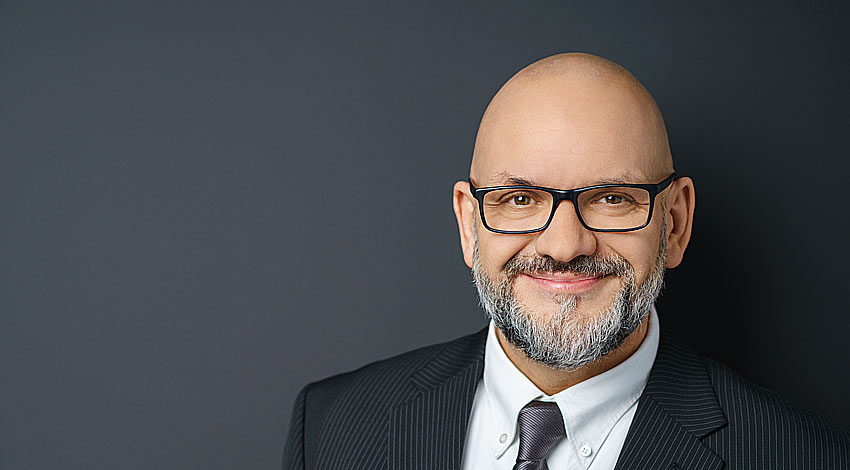 Automation Workshop is an awesome piece of software. It will save us thousands of man hours this year alone!—Chuck W.
Automation drives business transformation
Get insights from PwC and Gartner on how to improve employee productivity in your business with Automation Workshop.
66%
Business leaders are piloting solutions to automate at least one business process
1
25k
Savings of 25,000 hours per year of avoidable rework for an organization with 40 full-time staff
2
3x
Savings from automation are already on pace to exceed its cost in the first year by 300%
3
Results are based on market research and predictions.
Process Automation
Process automation uses software tools to create completely automated and unattended tasks. Automation improves efficiency, decreases errors, and minimizes costs.
Improved Efficiency
IT Process Automation (ITPA) is using software to streamline workflows by reducing the amount of time and work needed to perform operations, thus reducing operating costs.
Decreased Error Rate
Humans tend to make mistakes. The Automation Workshop App does not sleep, does not need vacations, and it performs automated jobs flawlessly and seamlessly.
Manual Process Automatized
Automation apps help you to create tasks and workflows to replace boring and repetitive manual processes. Servers, workstations, or a cloud can be automated.
RPA vs Traditional Automation
RPA or Robotic Process Automation is used to emulate a human worker. In contrast to Traditional Automation, RPA requires especially trained workers.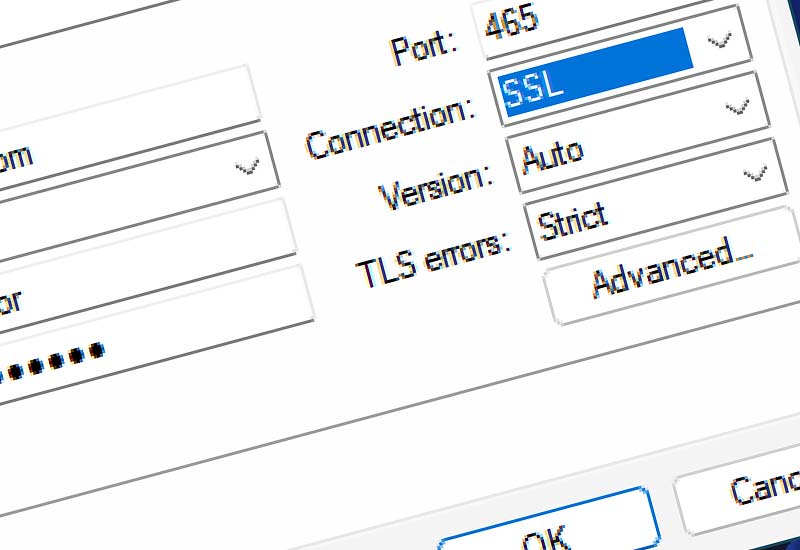 Robotic Process Automation
RPA usually emulates human input by moving mouse cursor, clicking mouse buttons, and entering text into on-screen forms like a real human worker.
Traditional Automation
Automating file transfers with RPA is like trying to use a screwdriver to drive in nails. Traditional Automation is a perfect tool to automate file transfers of any complexity—local or remote.
Secure & Auditable
Automation Workshop supports all the latest security standards—SSL, TLS, and SSH for secure and automated file transfers, or AES-256 for file encryption.
No-code, low-code, zero-code…
No-code, low-code, and zero-code denotes how much programming knowledge is necessary to operate an app. Automation Workshop does not require programming or scripting.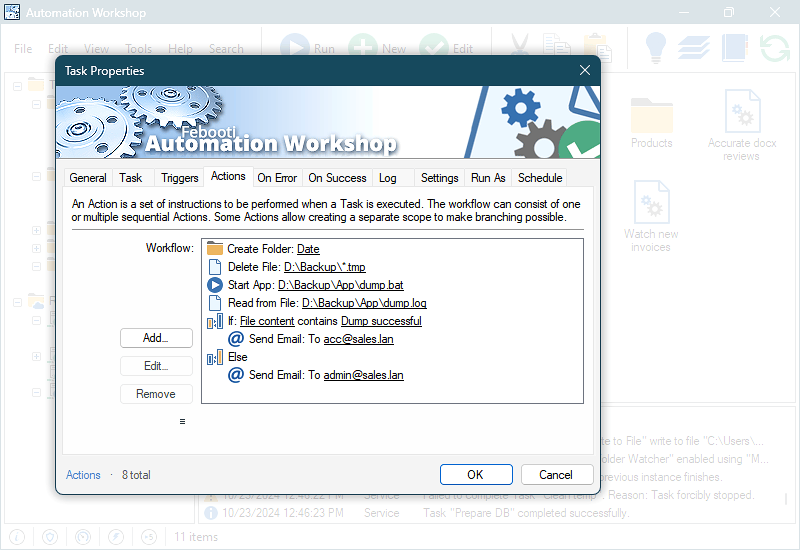 Low-code
Low-code is a software development approach that is using visual tools to write a computer program. It usually requires programming knowledge.
No-code or Zero-code
Automation Workshop can be used by people that lack any software development experience. You don't need to know any programming language to create your custom automation solutions.
Experience Matters!
Automation Workshop is crafted by programmers and engineers with more than 20 years of experience in automation. It is rock solid under any load!
Awesome
Jump in
Universally available
Advanced job scheduler—Automation Workshop works flawlessly on all modern 32-bit and 64-bit Microsoft Windows versions: Windows 10 · Windows 11 · Server 2012 & 2012 R2 · Server 2016 · Server 2019 · Server 2022.
Older Windows versions (such as Windows 8 and Server 2008) are not "officially" supported but should still work remarkably well. The underlying architecture of Windows is evolving and our apps are crafted to be backward and forward compatible.