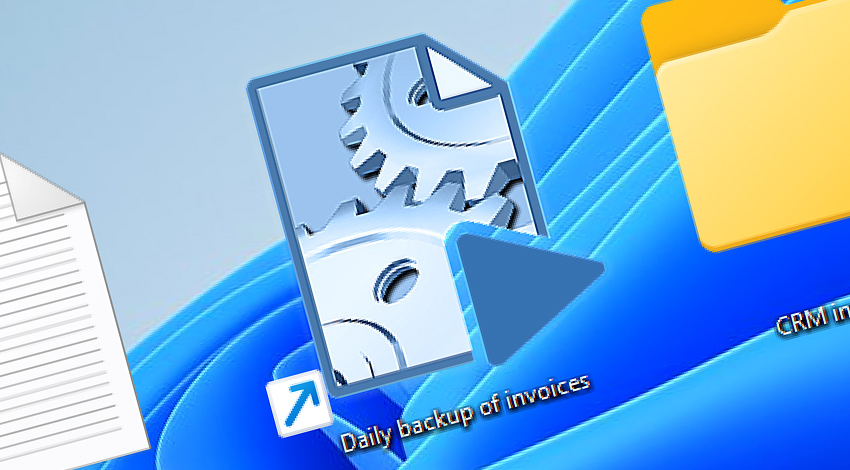 Automation Workshop allows a user to create desktop shortcuts to execute Tasks with a few clicks on a desktop icon. Take note that the Actions in the Task should be able to run independently, without getting parameters from associated automation Trigger.
Features & highlights
Create a desktop shortcut to quickly launch necessary Tasks without entering Automation Workshop GUI.
Assign custom keyboard Shortcut key to any Task via Windows file properties window.
Manage automated processes by enabling a whole array of Tasks with a desktop shortcut.
Provide convenient access to predefined automated Tasks for less tech-savvy users.
Discover
Automation Workshop includes many more awesome Triggers and numerous Actions to aid you automate any repetitive computer or business task by providing state-of-the-art GUI tools.
Automate now!
Have a question?
If you have any questions, please do not hesitate to contact our support team.