By

Matthew Adams 🕙

Published on

March 22, 2021

at 10:00 am
Automate FTP easier than ever
Streamline repetitive FTP tasks—schedule and automate file uploads, downloads, and synchronizations effectively with Automation Workshop.
Now you can easily create robust FTP automation tasks in minutes. Automation Workshop for Windows allows scheduling and automating FTP transfers with a few simple clicks. We support Secure FTP—SFTP and FTPS protocols protected by TLS, SSL and SSH.
Watch a video
Watch a quick demo on how easy it is to use FTP Automation Actions. No coding is required. Your data is secured using the latest security standards.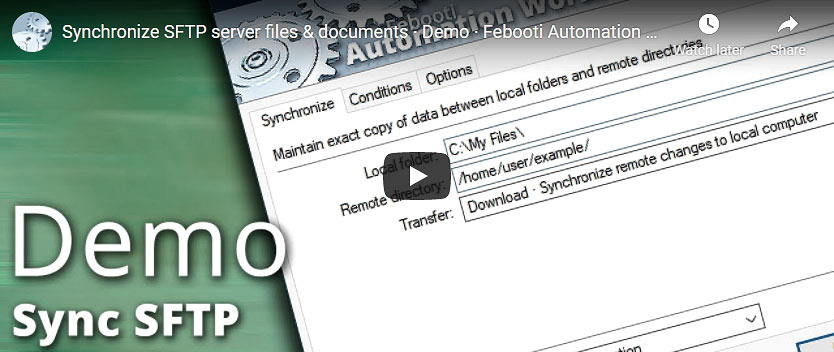 Universal FTP automation tool
Automate FTP file transfer with 100+ built-in Actions. Automation Workshop supports all popular file transfer protocols. No coding is required.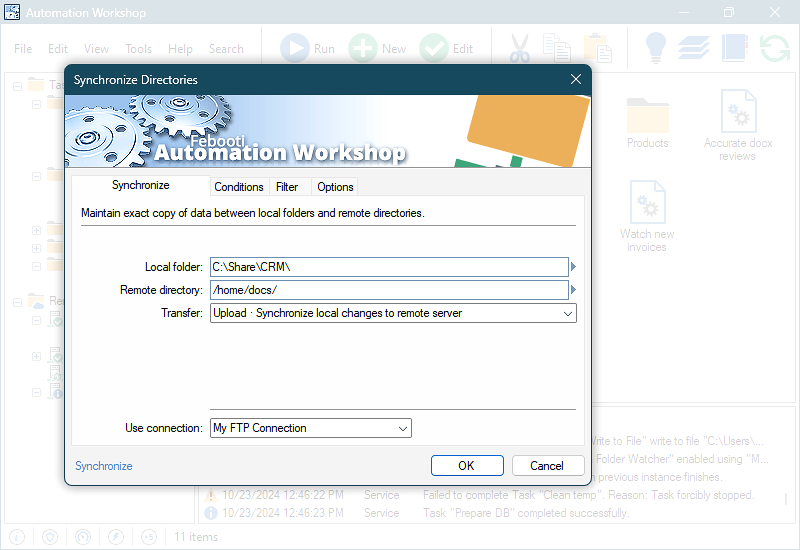 Upload files
Start the transfer process manually or use Automation Workshop as an automated FTP client. Upload individual files or use wildcards to batch upload a group of files.
Download documents easily & securely
Use the graphical user interface to schedule and automate FTP file transfers. Choose secure FTP to automate FTP downloads protected with SSL or SSH protocols.
Synchronize directories on FTP
Automate time-consuming manual tasks with a fully automated file synchronization process. Internet traffic is saved by syncing only changed files.
Simple, yet flexible and powerful
Automation Workshop is a computer program that automates FTP transfer tasks. No coding skills or scripting required to use the power of automation.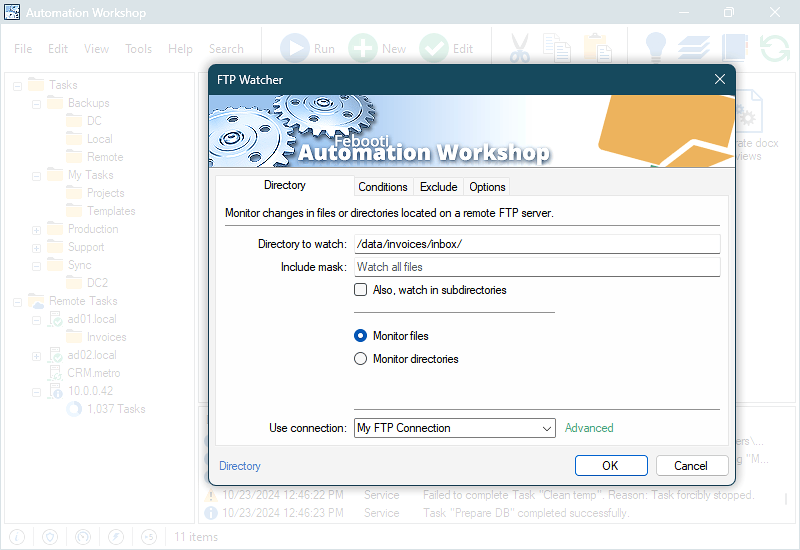 FTP Watcher
Monitor an FTP directory for new, modified, or deleted files. Download a file as soon as it appears in the remote FTP server. It works fully unattended.
Task Scheduler for recurring jobs
A built-in Trigger to launch a scheduled FTP file upload or download process every minute, hour, day, or on a custom schedule. Schedule tasks with a GUI tool!
Professional-grade features
Automation Workshop provides both—an aesthetically pleasing user interface and under-the-hood technological sophistication.
A visual task editor
Tasks are created visually using an easy-to-learn user interface. The basic building blocks are Triggers and Actions. We make complex things simple!
Industry-standard security built in
Your data is safe during the journey. It is protected by the latest SSL, TLS, and SSH standards. You can choose to protect your data even more with U.S. federal government-approved AES-256 encryption.
See real results…
Automation can save time, money, and labor costs. Automation eliminates the most common human errors. Software robots don't take sick days or vacations; they work 24/7. Our customers are achieving amazing results using Automation Workshop.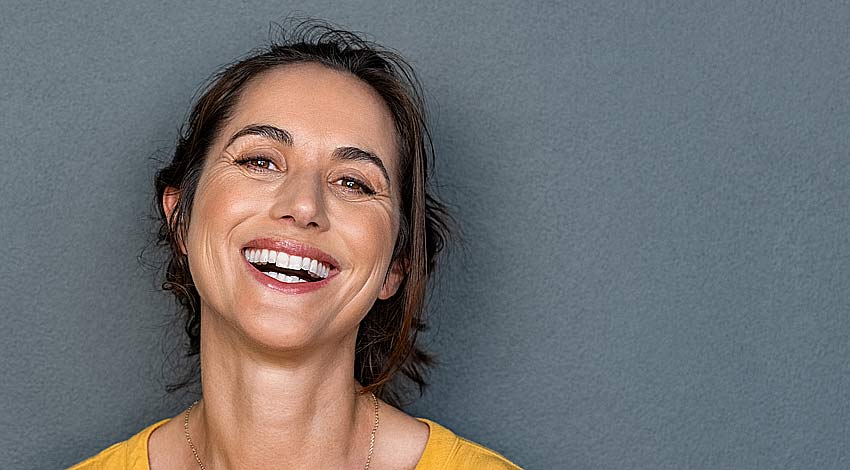 I love the Automation Workshop. It's so easy to use. It's one of the few products that really delivers what it promises.—Jayne B.
Automation drives business transformation
Get insights from PwC and Gartner on how to improve employee productivity in your business with Automation Workshop.
66%
Business leaders are piloting solutions to automate at least one business process
1
25k
Savings of 25,000 hours per year of avoidable rework for an organization with 40 full-time staff
2
3x
Savings from automation are already on pace to exceed its cost in the first year by 300%
3
Results are based on market research and predictions.
Awesome
Jump in
Universally available
Advanced job scheduler—Automation Workshop works flawlessly on all modern 32-bit and 64-bit Microsoft Windows versions: Windows 10 · Windows 11 · Server 2012 & 2012 R2 · Server 2016 · Server 2019 · Server 2022.
Older Windows versions (such as Windows 8 and Server 2008) are not "officially" supported but should still work remarkably well. The underlying architecture of Windows is evolving and our apps are crafted to be backward and forward compatible.