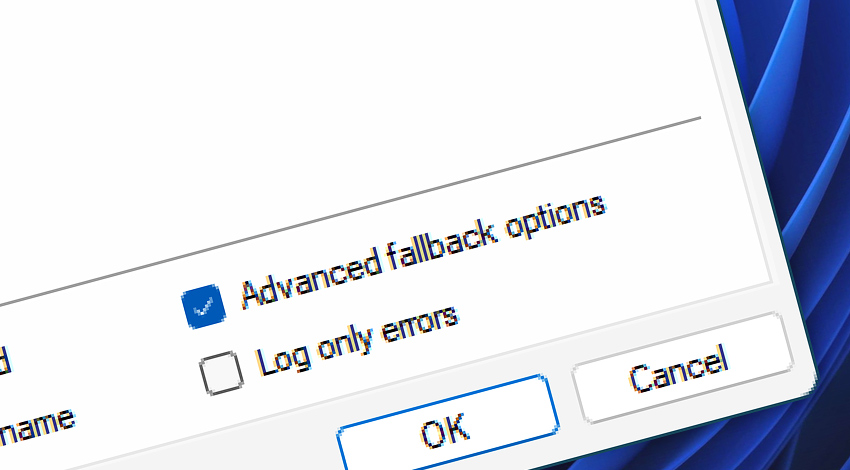 Most Action in Automation Workshop includes Advanced fallback options that allow to proactively create solutions or workarounds for unexpected error situations to ensure uninterrupted Task workflow and report possible issues to system administrator.
Features & highlights
Define which errors will be ignored and which ones will lead to workaround, depending on the severity of failure.
Choose another Task to execute when this Task experiences an error.
Retry the failed Action for a number of times and, if it still fails, send an email to a user or system administrator.
Documentation
Errors · Automation Workshop error processing explained.
On error · On setting workaround procedures for situations when an Action fails.
Notes
Some Automation Workshop Actions are created in such a way that by their very design they can't experience an error.
Still have a question?
If you have any questions, please do not hesitate to contact our support team.
1,266,897
We're growing fast. Thank you!
Admins
best choice!
Recent news
January 7, 2020
Automation Workshop v4.0.0 introduces SFTP, FTP, Amazon S3 and WebDAV watchers. 15 new Cloud & FTP Actions. Entirely new and redesigned user experience across entire product.
March 14, 2019
Automation Workshop v3.2.0 ensure smooth For each Action execution. Also, improves Task opening speed.
January 3, 2019
Automation Workshop v3.1.0 with Windows Server 2019 support and multiple UX and UI improvements.
Automation Workshop is an awesine product—light-weight, easy to use and gives me the control I need.—Christopher I.
Last updated: January 7, 2020
Feb 26, 2020 · 16:52

0.006
·
0.000

0.3 · 3.9