Copy recent files only · Automation Workshop includes Action that performs automatic file copying when executed. Copy File Action can be used to copy new files only, to avoid duplicates or unnecessary overwriting.
Task Scheduler trigger is used to execute the Task daily at 4:00 PM. To copy only new files, the Action must be configured to filter out all files created before last 24 hours · see visual guide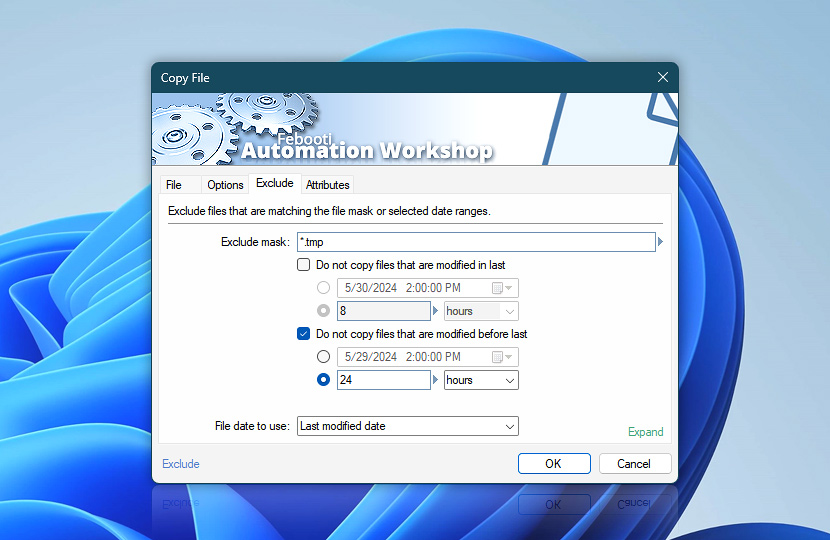 Whether you copy new files or choose files for automatic copying based on some other criteria (such as file name, extension, mask, attributes, date and time), the Copy File Action does it remarkably well, and is easily connectable with other automation tools featured in Automation Workshop.
Universally available
Advanced job scheduler—Automation Workshop works flawlessly on all modern 32-bit and 64-bit Microsoft Windows versions: Windows 8 & 8.1 · Windows 10 · Windows 11 · Server 2012 & 2012 R2 · Server 2016 · Server 2019 · Server 2022