This Warning Event is part of Automation Workshop Manager Events.
Event
ID ·

1390

"

New Febooti Automation Workshop update available

"
tl;dr
Quick overview:
The entire update process will take about 15–20 seconds.
New version is backward compatible.
Do not uninstall existing version.
All Tasks will keep running on the new updated version.
Simple step-by-step instructions: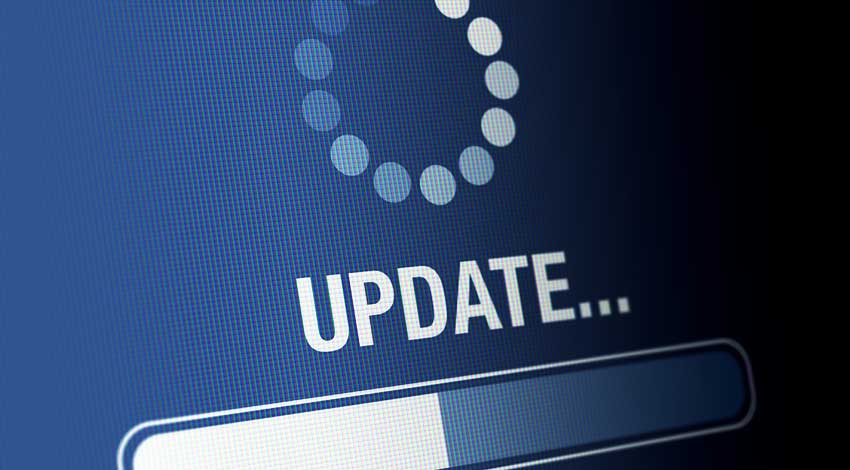 Overview
The message indicates that a new version of Automation Workshop has been released and is available for download. To view currently installed version, select About… from Help menu.
Automation Workshop
Instructions
New versions are backward compatible, and all previously created Tasks will keep running also on the updated Automation Workshop. The update procedure is simple, fast and fully automated, and takes less than a minute:
It might be useful to create a backup of Tasks and Settings before proceeding with an update.
Stop the Service (Tools menu, Options, Service tab, push Stop button).
Close Automation Workshop Manager (File, Exit).
Run Automation Workshop setup, proceed with regular installation (there is no need to uninstall existing version).
Open Automation Workshop and start the Service (Tools, Options, Service, Start).
If the Automation Workshop Service has not been stopped during the installation process, in some rare cases restarting the system may be required to update the Service. When Automation Workshop Manager and Service versions do not match, Event 1221 will be shown.
Compatibility
Upgrade path of Automation Workshop. We support direct upgrades from every previous version (such as 6.5, 2.3.1, or 1.2, and even earlier) to the newest 7.1.0 version. You can skip directly to the latest—you do not have to install any past releases. Every major release is cumulative and it includes all the previous improvements and fixes. Enjoy the exceptional and effortless upgrade experience!
Interoperability and compatibility of Automation Workshop Tasks. We craft Automation Workshop in a way that all Tasks created in previous versions should work without any issues. Moreover, we extensively test thousands of Task scenarios on hundreds of test server configurations to ensure full compatibility with previous releases.
Although Automation Workshop is comprehensively tested for backward compatibility with earlier software versions, due to the vast range of possible computer configurations and automation scenarios, it is impossible to grant absolute compatibility. For example, when we remove obsolete SSL v3 and add the latest TLS 1.3 protocol support, a Task that relies on obsolete standards may not work anymore.
Automation Workshop updates should be tested in your test environment before implementing them in production environment.

Updates
Minor updates of Automation Workshop are 100% free, and you can upgrade to the latest minor version at any time. Registered users of previous versions of Automation Workshop are eligible to upgrade to the new major version at 50% of the regular price.
In order for you to upgrade at this lower price, simply contact us with the following information: your current email address, also email address at the time of purchase (if different), and your existing Product Key.
Upgrade Assurance
Upgrade Assurance provides 100% free software upgrades for purchased period of time. To upgrade to a new version, simply contact us with the following information: your current email address, also email address at the time of purchase (if different), and your existing Product Key.
All subscription plans include Upgrade Assurance, and provide 100% free software upgrades for entire subscription period. With a subscription, you will always have the latest features, fixes, and security updates along with ongoing tech support at no extra cost.
Universally available
Advanced job scheduler—Automation Workshop works flawlessly on all modern 32-bit and 64-bit Microsoft Windows versions: Windows 10 · Windows 11 · Server 2012 & 2012 R2 · Server 2016 · Server 2019 · Server 2022.
Older Windows versions (such as Windows 8 and Server 2008) are not "officially" supported but should still work remarkably well. The underlying architecture of Windows is evolving and our apps are crafted to be backward and forward compatible.
Questions?
If you have any questions, please do not hesitate to contact our support team.