Monitor directory for changes · Automation Workshop can monitor directory for changes using File & Folder Watcher. Respond to these changes automatically as soon as they occur.
Screenshot shows File Watcher that is set to monitor for directory changes. Additionally, it is possible to exclude directory names.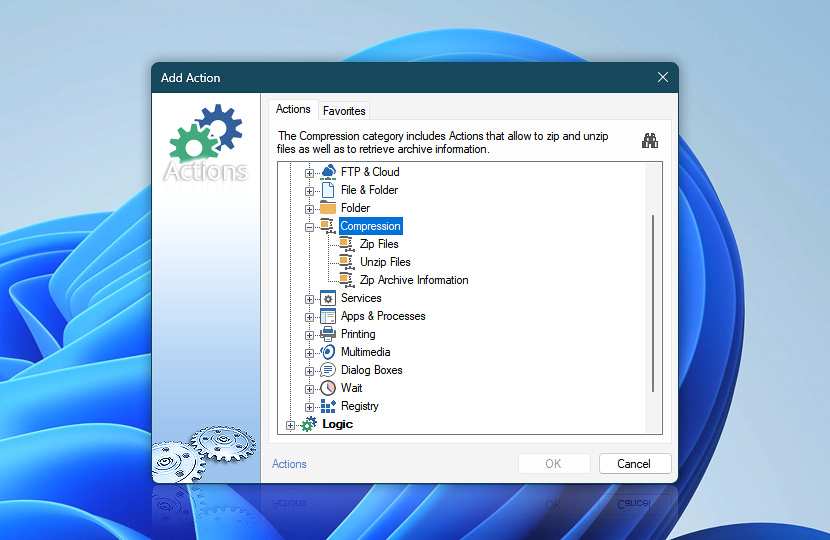 Monitor directory and run one of the multiple Actions such as file or folder operations, Zip compression, automatic email sending or many others to automate repetitive Tasks.
More Watchers…
Universally available
Advanced job scheduler—Automation Workshop works flawlessly on all modern 32-bit and 64-bit Microsoft Windows versions: Windows 8 & 8.1 · Windows 10 · Windows 11 · Server 2012 & 2012 R2 · Server 2016 · Server 2019 · Server 2022