Return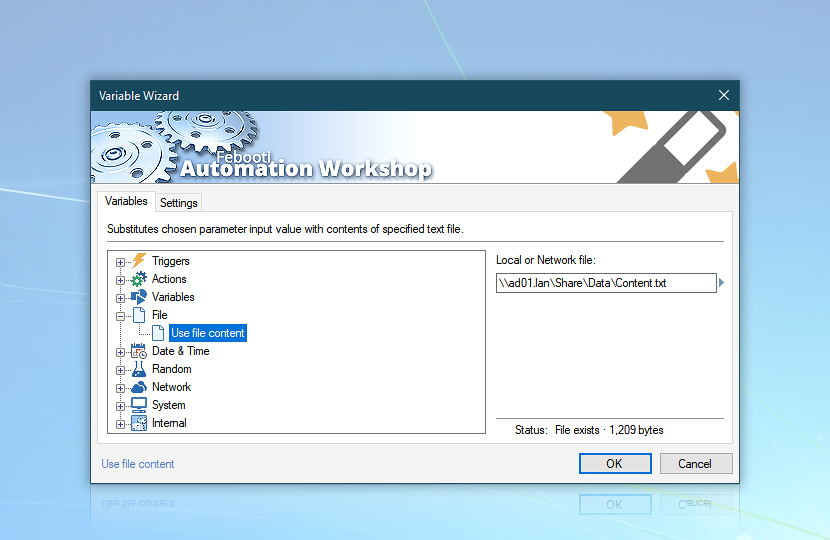 File category in Variable Wizard provides option to retrieve input parameters from specified text file instead of providing these values manually. Use file content option allows changing settings of Action merely by replacing specified file, thus effectively expanding and facilitating Action configuring capabilities. Use file content option can use both files on local media and those located on network drives.
Note the availability of functionally similar Read from File Action which expands this option even more by adding possibility to flexibly specify input file based on previous Trigger or Action output.
| Variable | Details |
| --- | --- |
| Local or Network file | Specify file to be used as substitute for input settings. |
| Status | Displays whether the specified file exists at specified location. If network path is specified, Access denied status may be displayed (due to default SYSTEM user); however file is retrieved upon execution, if valid credentials are specified in Task Run As settings. |
| Browse | Use Browse to select particular file or folder on local disk, network share on LAN (local area network), etc. |
Automate now!
Have a question?
If you have any questions, please do not hesitate to contact our support team.