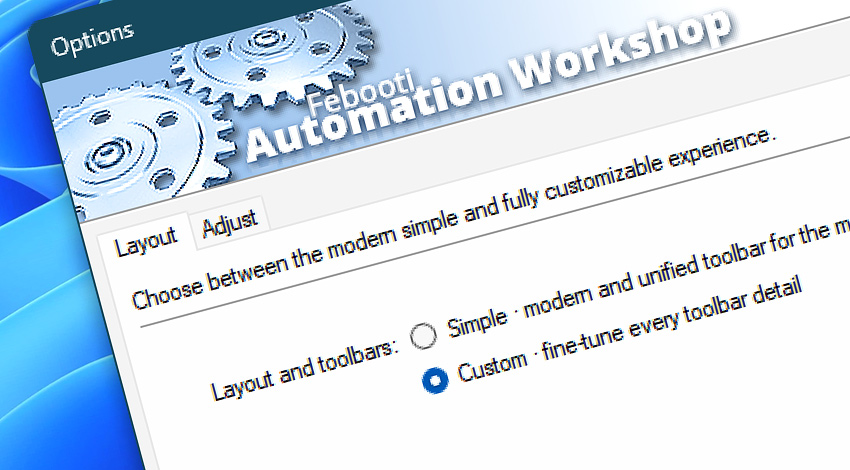 Customize options allows adjusting toolbar button size and labels. Choose whether various program parameter input lines will feature Browse or Variable Wizard buttons next to them, only a cue arrow, or nothing at all.
Customize
Layout · Choose between the modern simple and fully customizable experience.
Adjust · Tune menu and toolbar size, visibility, and text options.
Options?
We are here to help…
If you have any questions, please do not hesitate to contact our support team.