Choose between the newest modern & simple layout theme, or the traditional layout with customizable toolbar buttons. The modern layout offers you a slick user interface with the most used features placed in the header area. On the other hand, the Custom option allows you to fine-tune every aspect of the toolbar UI.
Customize
Details
Layout and toolbars
Choose between the modern simple and fully customizable experience:

Simple · modern and unified toolbar.
Custom · fine-tune every toolbar detail.

Lock the layout
Disables the option to resize panes by dragging their borders.
Enable split by keyboard
If enabled, it is possible to modify size of Automation Workshop main window panes using Tab and Arrow keys.
Note
After changing the current layout option, existing settings (including menus and toolbars) will be reset.
Simple layout…
Modern and elegant user interface that combines the most used features in a simple view. This layout automatically adjusts its features depending on whether you are working on local or remote Tasks.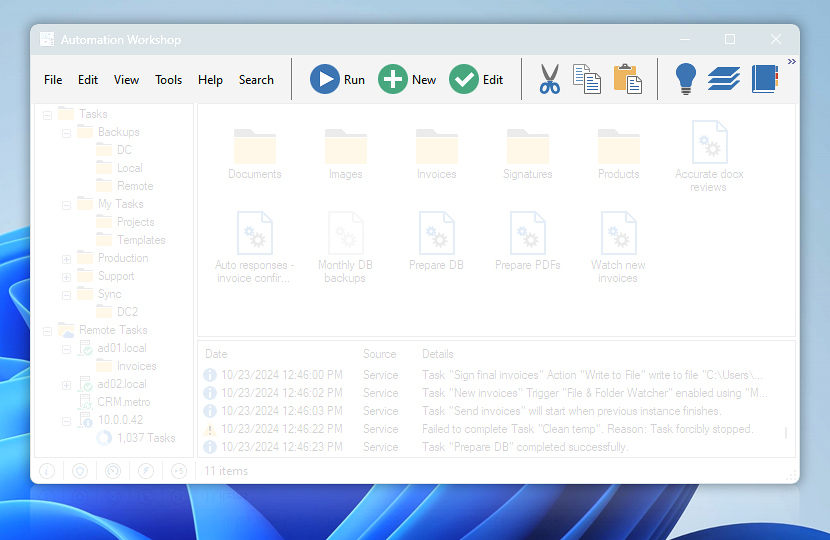 Simple layout
Need assistance?
If you have any questions, please do not hesitate to contact our support team.