↑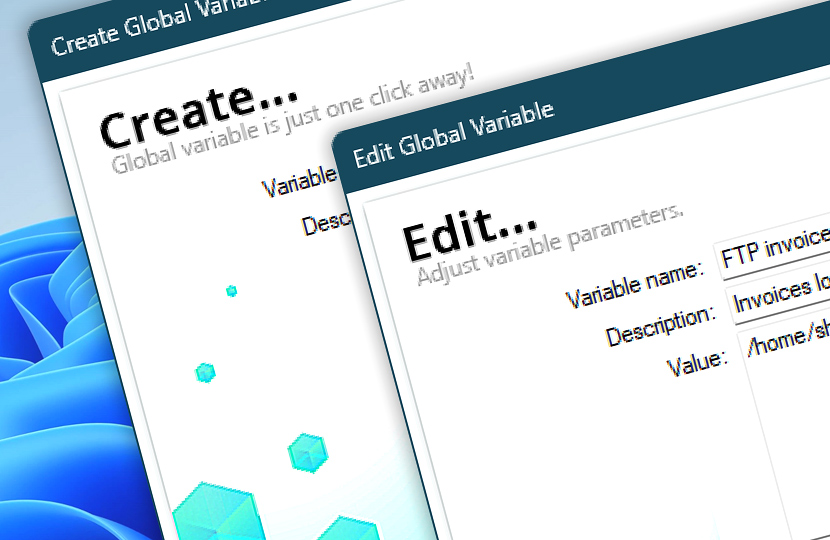 Create, edit, or delete global variables, constants, and templates. Each global variable consists of its value, description, custom group, and other parameters. Variables can range from a very simple single character variable to very long and complex multi-line email or document templates · Variables
Manage variables…
New variable
Give the variable a unique and recognizable name, enter its value and provide it with a description. Last two of these will be available to your automated Tasks. Choose a category for easier variable maintenance.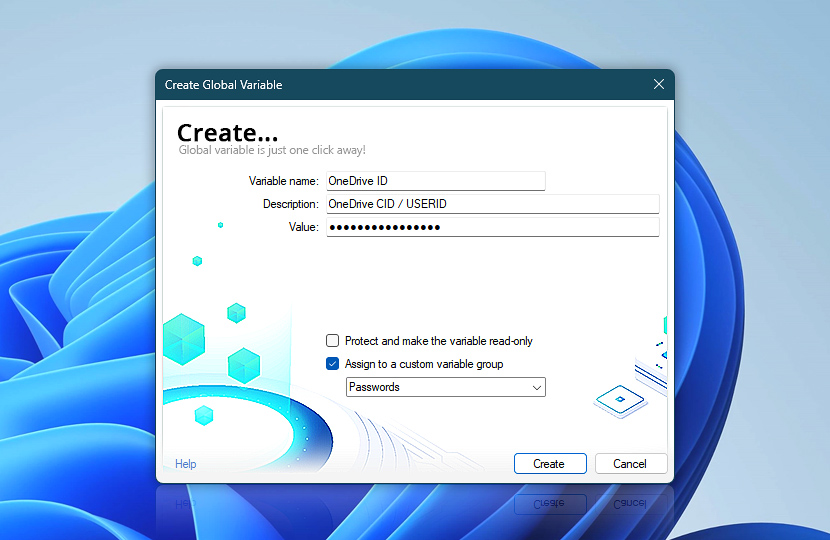 Create… Global variable is just one click away!
Edit variable
Edit an existing variable or template by changing its fields. Make the variable read-only by protecting it from accidental deletion. Use the delete button to remove the variable from Automation Workshop.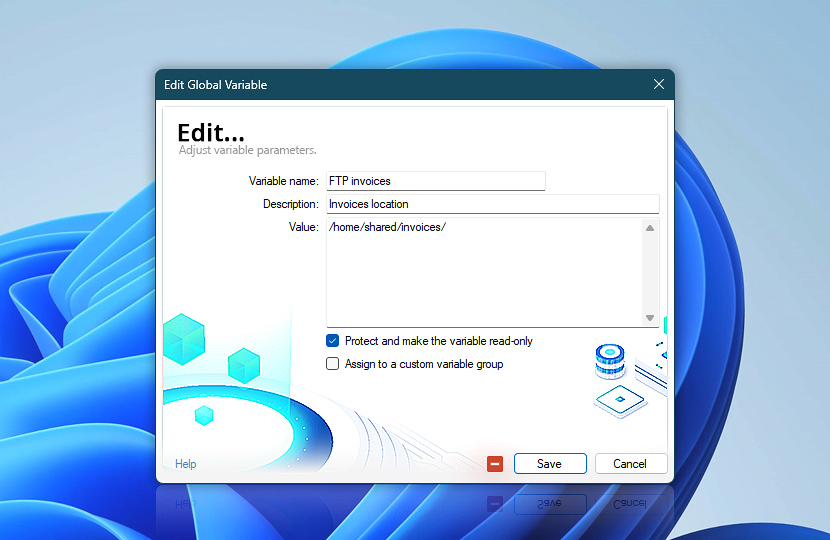 Edit… Adjust variable parameters
Both the variable description and value are accessible from your Task at runtime using the Variable Wizard. Other fields are provided for your convenience and easier workflow maintenance process.
To automatically change global variable value, use the Modify Global Variable Action.
Variable
Details
Variable name
Unique name of a global variable or constant.
Description
Free form description of the variable.
Value
Simple or complex variable value. It can range from a few characters to very complex multi-line documents or templates.
Protect and make the variable read-only
Protects the variable from accidental deletion. It also prevents the variable from being modified within automated workflows when using the Modify Global Variable Action.
Assign to a custom variable group
Provides a convenient variable grouping for easier variable management:

Crucial
Extra
Passwords · also masks entered characters.
Interactive
Files & items
Shared
Default
Testing

Delete Global Variable
Removes current variable from Automation Workshop.
Usage
To access variables, navigate to Variable Wizard · Variables · Global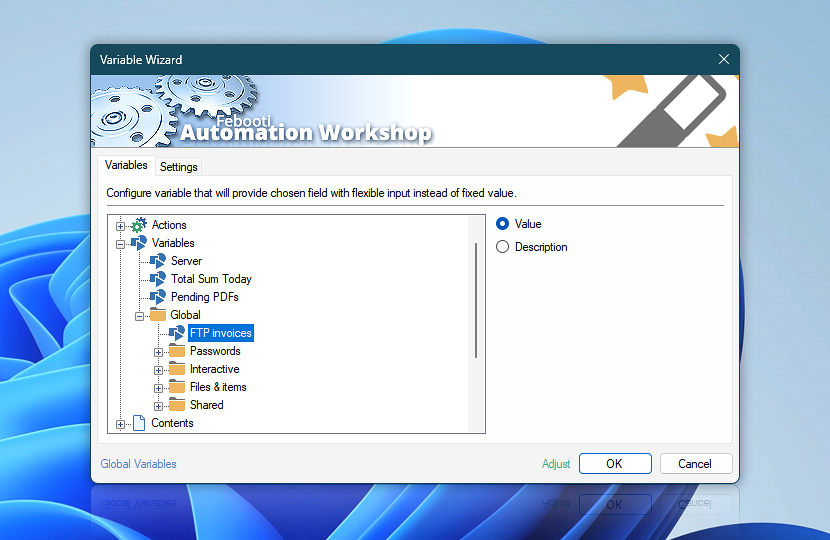 Variable Wizard · Global variables
Ask for more…
If you have any questions, please do not hesitate to contact our support team.