A quick overview of all your global variables and their respective groups. A count of how many variables are protected or read-only, and a total count of variables on the particular computer or server.
| Summary | Details |
| --- | --- |
| Variables | Displays the total count of all global variables on this computer. Also, shows the count of groups for all variables. |
| Protected | Shows how many variables are read-only. |
| Regular | Number of normal or standard variables (without assigned group). |
| Assigned to groups | A count of global variables that are assigned to a group. |
| Recent activity | Intelligently shows real-time data by providing insights into the activity of the system—which Task accessed what global variable. Information is shown for up to 3 most recently used variables. Hover your mouse over items to display additional information. |
Variables
To access variables, navigate to Variable Wizard · Variables · Global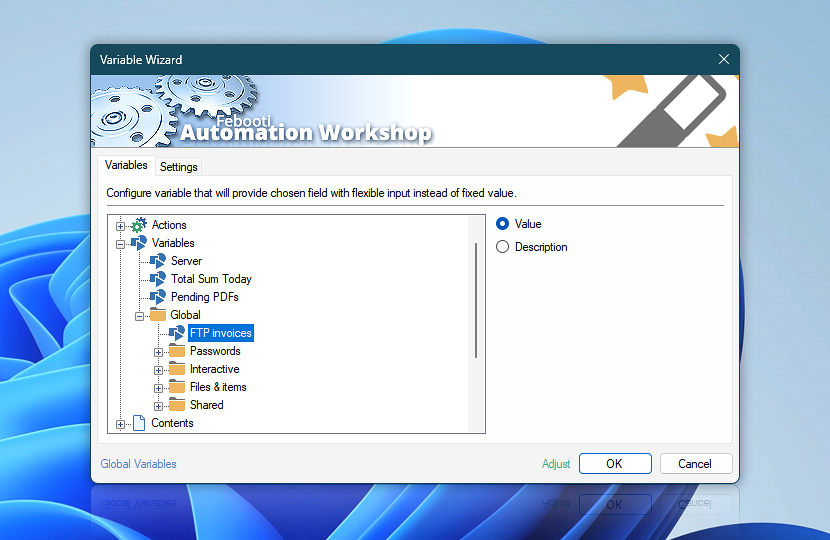 Variable Wizard · Global variables
Assistance is here…
If you have any questions, please do not hesitate to contact our support team.