This Info Event is part of Automation Workshop Service Events.
Event
ID ·

2063

"

Task not started due to Run As settings

"
Overview
It happens when Run As settings for the Task is configured not to run the Task either if user is logged in or if user is logged off the system, and at the moment of Task's manual or queued execution user login state corresponds to Do not run the Task setting.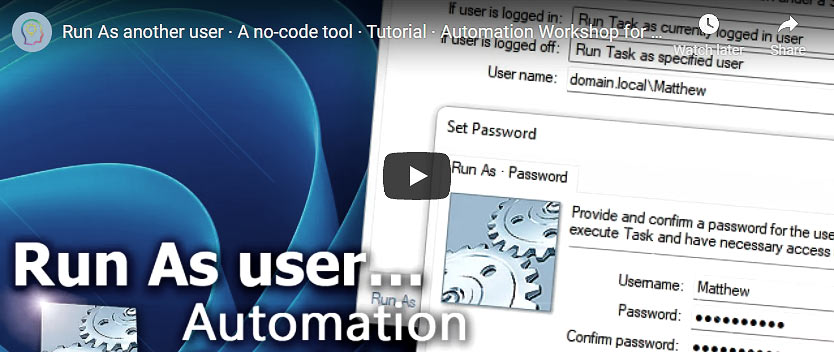 For example, if Task designed to run only when some user is logged in (and not, if there are no users currently logged into the system) is queued for execution and meanwhile user logs off, instead of Task's execution, this info message is shown.
Solution
In order to make it possible for the Task to execute, decide whether it should run when user is logged in or logged off the system (or both) and apply appropriate settings in Run As tab of Task properties.
We are here to help…
If you have any questions, please do not hesitate to contact our support team.