Command Line Email license never expires. With purchased Upgrade Assurance you can upgrade to the newer major version without extra cost.
To ensure maximum backward compatibility and for user convenience the previous versions of the app are available for download.
In case you have uninstalled Command Line Email by accident, or want to download the latest or previous versions again…
Command Line Email
Order now · Free trial v8.0 · Jan, 2022 · Release notes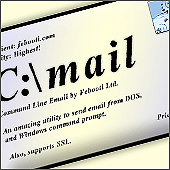 Free trial v7.0 · May, 2020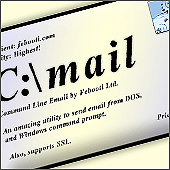 Free trial v6.0 · May, 2017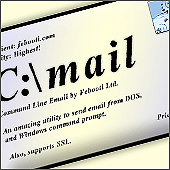 Universally available
Command Line Email works perfectly on all modern 32-bit and 64-bit Microsoft Windows versions: Windows 10 · Windows 11 · Server 2012 & 2012 R2 · Server 2016 · Server 2019 · Server 2022. Older Windows versions (such as Windows 8 and Server 2008) are not "officially" supported but should still work remarkably well. The underlying architecture of Windows is evolving and our apps are crafted to be backward and forward compatible.